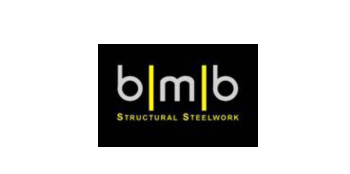 BMB Structural Steelwork
Job: Achilles Certification and CE Marking
Location: West Midlands
Industry: Manufacturing , Automotive & Construction
Date: July 2012 – July 2013
The Company:
BMB Structural Steelwork is a CE certified company, offering solutions to both primary and secondary metalwork packages. They design, manufacture and erect steel building frames of all types within 25,000 square feet of factory space. Through high-quality workmanship, their specialist team will investigate every option to provide customers with the necessary drawings, designs, technical specifications and detailed costings on the best solution available.
Scope of Work
BMB Structural Steel has been growing year on year, diversifying from its original roots in the automotive sector, as a provider to the car manufacturer Rover, to the highly competitive market in the construction industry. Working as a manufacturer to the automotive industry meant that BMB had already implemented ISO 9001, ISO 14001 and health & safety management systems with the support of WA Management since 2003. This undoubtedly provided a solid platform to enter the construction market, but in order to take the company into the next stage of growth, the management team understood the importance of attaining additional external certifications to validate the internal controls for the construction market.
Action Taken and Results
In July 2012 It was identified that Achilles certification and CE Marking were required to move forward and Jeff Charlton, Managing Director of BMB Structural Steel set a tight timeframe to achieve this. WA Management was able to quickly respond to provide full Achilles support and achieve successful certification within 8 weeks by August 2012. However, for the CE Project this was not so straight forward. With the Construction Products Regulation (CPR) coming into effect on the 1st July 2013, the implementation of the processes in to the existing management system had to be completed within just 12 months. WA Management identified that MAS would be able to support this, and in January 2012 introduced BMB to Huw Jenkins of MAS. With Huw's input, MAS were able to support the project and in June 2013 this was completed with BMB ready for external certification to CE Marking.
WA Management provided a cost effective solution to ensure BMB were supported throughout the process from start to finish. BMB now have the platform to develop further clients throughout the automotive and construction industry with growth targeted in excess of 10% year on year. The project safeguarded existing jobs and has created new opportunities for others including a new apprenticeship.