Woodworking company fined for dust exposure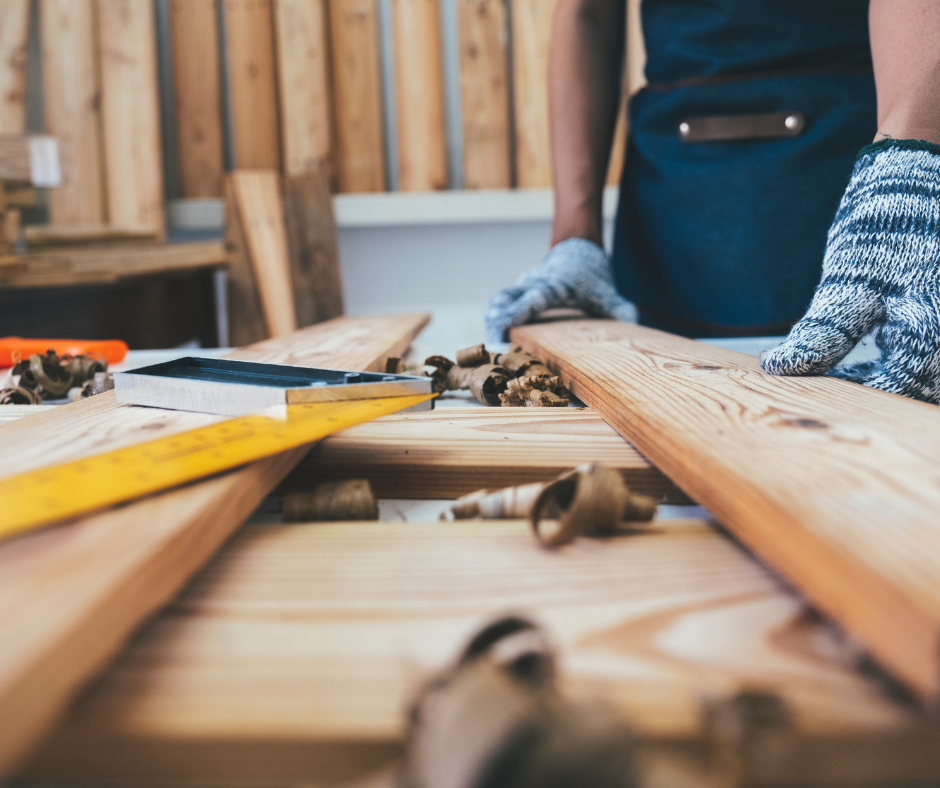 A Norfolk woodworking company has been fined £25,000 for failing to control its employees' exposure to wood dust.
A Health and Safety Executive (HSE) inspection of The Joinery Yard Limited at Sweet Briar Road industrial estate, Norwich in November 2019 identified failings in the company's control measures to prevent exposure of their employees to wood dust. As a result, enforcement action was taken.
Wood dust is a respiratory sensitiser that can cause long term health effects including occupational asthma.
A subsequent inspection in July 2022 showed that the company had failed to maintain standards and enforcement action was taken again. This inspection identified ongoing failings in the company's control measures and found that they had failed to take appropriate precautions to ensure the safety of workers exposed to wood dust.
HSE has guidance on working in the woodworking industry and is running the Dust Kills: Wood Dust campaign page.
Read more on the HSE website.
'I was kidnapped by my runaway electric car'
A driver has told how he was "kidnapped" by his runaway electric car and forced to dodge red lights and roundabouts.
Brian Morrison, 53, from Glasgow, said he was heading home from work on Sunday night when he said his brand new MG ZS EV became stuck at 30mph.
Police were forced to stop the runaway car by allowing it to slowly crash into their police van.
MG Motor UK said it was trying to resolve the matter.
A spokesman said: "MG Motor UK has been urgently trying to make contact with Mr Morrison so that his vehicle can be fully inspected by our engineering team.
"We take this matter very seriously and now that contact has been made, we are making every effort to resolve matters quickly and comprehensively for him."
Police Scotland confirmed it had responded to "a driver unable to stop his electric car".
For more on the incident, visit the BBC website.
Lights, camera, take action this World Mental Health Day
The scale of reported work-related stress across the UK economy has been increasing year on year, and Britain's workplace regulator is campaigning for employers to take action.
As the world acknowledges World Mental Health Day, the Health and Safety Executive (HSE) welcomes three new partners to its Working Minds campaign, which urges workplaces to take action on work related stress and mental health.
All three new partners joining Working Minds campaign are in the entertainment and leisure sector – an industry which by its very nature, is fast paced and changeable with many being self-employed, freelancers or contracted for set amounts of time.
This can result in lots of uncertainty and  long and unsociable hours. In the Looking Glass '22 survey conducted by the Film and TV Charity only 11% described the industry as a mentally healthy place to work.
The Mark Milsome Foundation, The Association of British Theatre Technicians and The British Association of Leisure Parks, Piers and Attractions, will now join 23 Working Minds partners across different industries to raise awareness of the support available and the campaign's key messages.
Learn more about the campaign on the HSE website.
A fifth of tradespeople injured breaking rules
New research from Direct Line business insurance reveals almost one in five (19 per cent) tradespeople have been injured as a result of breaking health and safety rules on site. The scale of health and safety breaches is concerning, with 46 per cent of tradespeople admitting they do not always take the required precautions when conducting work.
For many tradespeople, there is a lack of awareness of the relevant health and safety regulations, with 45 per cent saying they are not fully aware of, or regularly updating themselves on, relevant legislation.
Two fifths (39 per cent) of tradespeople say that there is not always an emphasis on making sure junior colleagues or trainees know how to follow health and safety rules, dangerously combining a lack of experience with a lack of training. When asked whether they would pull up a colleague if they were not following a serious rule, just 60 per cent said that they would step in.
Visit the HSM website to read more.
To keep up to date with the latest health & safety news and advice, follow us on social media: