Call for government to publish risk register for public buildings
The TUC has called on the government to publish a national risk register for all public buildings.
In a statement, the union body warns that the RAAC crisis in schools is likely to be just the "tip of the iceberg" with hospitals, libraries, community centres and other public buildings also at risk.
The full statement from TUC general secretary Paul Nowak reads: "The school buildings fiasco has been a disaster years in the making. Unions have consistently warned about the danger of crumbling classrooms – but have been dismissed and ignored. It shouldn't have taken another roof collapsing for the government to act.
"The RAAC crisis in our schools is just the tip of the iceberg. Across our public estate – including in our hospitals, libraries, community centres and courts – we have buildings at risk from RAAC, asbestos and other severe structural problems.
"That is why today we are calling on the government to urgently publish a national risk register for all public buildings. People deserve to know the buildings they work in and use are safe."
Read more on the HSM website.
Tesco staff offered bodycams after rise in violent attacks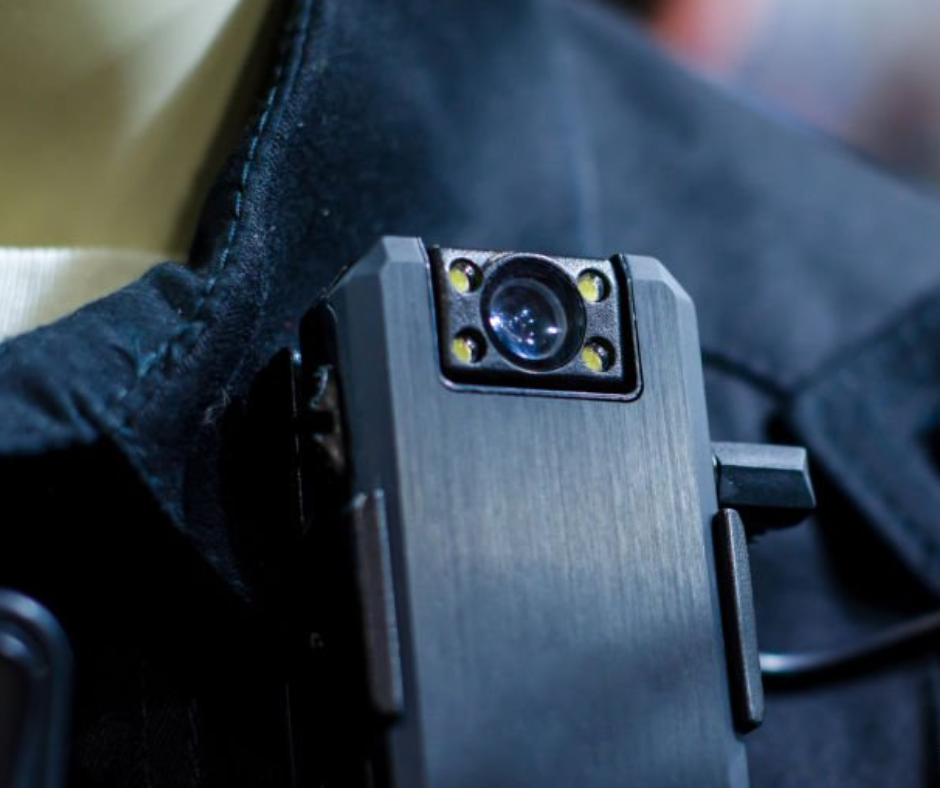 Tesco's Chief Executive, Ken Murphy, has announced that staff are to be offered bodycams after abuse rose by a third in the last year.
Writing in the Mail on Sunday, Murphy said those responsible "are small in number but have a disproportionate impact. And the number of these incidents is increasing". He added that staff "deserve to be safe at work".
Findings by the British Retail Consortium (BRC) published earlier this year found abuse against retail staff had almost doubled to 850 incidents a day, up from around 450 a day pre-Covid. Incidents include racial and sexual abuse, physical assault and threats with weapons. Murphy said he hopes the body-worn cameras will "deter offenders". Tesco has invested £44m in the last four years on security measures including door access systems, protection screens and digital radios, as well as the cameras, according to Murphy.
Last summer, 100 retail chiefs wrote to 41 Police and Crime Commissioners in England and Wales, urging them to make crime in retail a priority in local policing strategies.

For more on the increase in security measures, visit the SHP website.
Call for a limit on teachers' working hours
A national contractual limit on teachers' working time must be introduced to tackle stress and burnout within the profession, the NASUWT-The Teachers' Union has argued.
The Government's failure to tackle longer hours and unstainable workloads is fuelling teacher shortages, with the consequent adverse impact on pupils' education, the Union has told TUC Congress in Liverpool.
From next week the NASUWT is beginning a programme of work to rule industrial action in schools across England in which NASUWT members will limit their working time.
NASUWT research published earlier this year found that teachers report working on average 54 hours a week, with an average of 13 of these hours falling outside of the standard school day.
87% of teachers reported an increase in workload over the previous year, with 55% of these saying their workload had increased significantly.
83% of teachers said their mental health had declined over the previous 12 months as a result of their job, with workload far outstripping any other factor as the biggest driver of this decline.
Visit the HSM website to read more about the research.
Divers and company director receive police cautions for fraud
Two offshore commercial divers and the director of a diving company have been sanctioned for exaggerating credentials.
Investigators from the Health and Safety Executive (HSE) have slammed the trio for false claims of diving experience that could have jeopardised their own and other divers' lives in an offshore incident.
Following a HSE investigation, two divers from the Portsmouth area have had their diving qualifications withdrawn. The two men and the director of a commercial diving company have also received police cautions for fraud.
In December 2022 HSE received information that two divers may have obtained their closed bell qualifications without having the necessary prior diving experience.
There was concern that their lack of experience could result in a diving incident offshore as both divers had worked for contractors in the North Sea.
Learn more about the incident on the HSE website.
To keep up to date with the latest health & safety news and advice, follow us on social media: