Government to make it illegal to use a hand-held mobile phone while driving 'under any circumstance'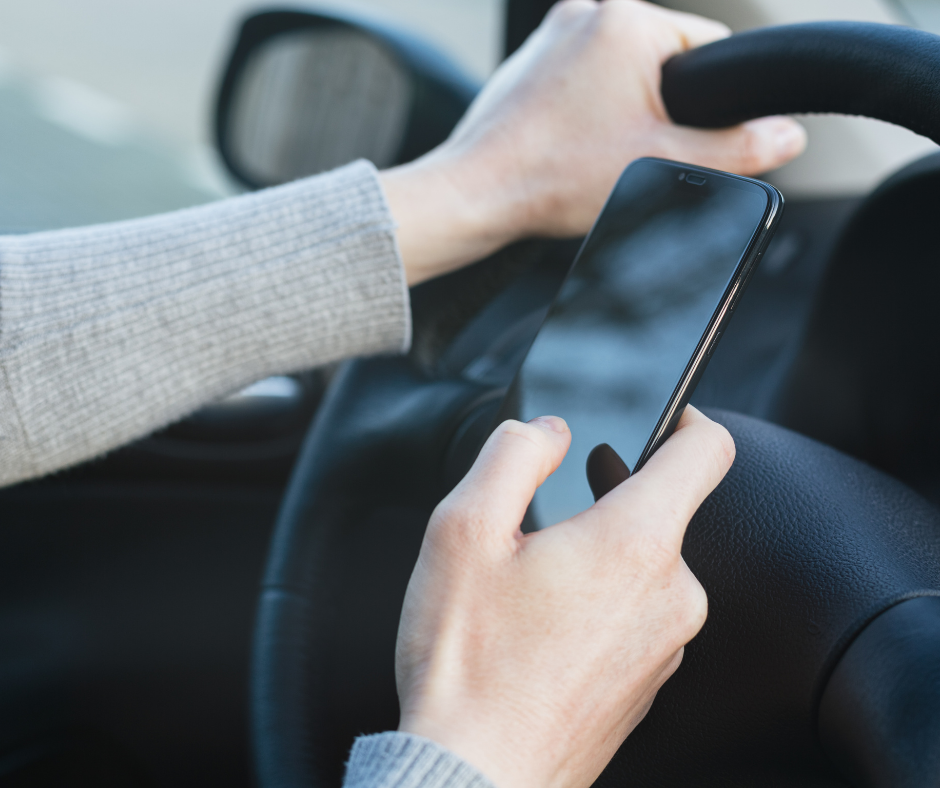 New mobile phone laws, making it illegal to use a hand-held mobile phone while driving under virtually any circumstance, will come into force on 25 March. The move follows a follows public consultation which found that 81% of people supported the proposals.
It is already illegal to text or make a phone call (other than in an emergency) using a hand-held device while driving. From 25 March 2022, laws will go further to ban drivers from using their phones to take photos or videos, scroll through playlists or play games. 
This will mean anyone caught using their hand-held device while driving will face a £200 fixed penalty notice and six points on their licence.
Drivers will still be able to continue using a device 'hands-free' while driving, such as a sat-nav, if it's secured in a cradle. They must, however, always take responsibility for their driving and can be charged with an offence if the police find them not to be in proper control of their vehicle. 
Learn more about the new laws on the SHP website.
Farmer sentenced after walker killed by cattle
Christopher Paul Sharpe, partner in J H Sharp and Son, has been sentenced for safety breaches after an 83-year-old man was fatally attacked by cattle.
Leeds Magistrates' Court heard how on 30 May 2020, David Tinniswood and his wife were attacked by cattle whilst following a public right of way across Ivescar Farm at Chapel-Le–Dale in Carnforth.
An investigation by the Health and Safety Executive (HSE) found that the couple were walking on a footpath that passed through the yard at Ivescar Farm, following a right of way that runs from the farm down to the road. They were accompanied by two border terriers. The couple were attacked by cattle that were grazing in the field with calves at foot. The 83-year-old man was trampled and pronounced dead at the scene and his wife sustained serious injuries.
Read more on the HSE website.
Council takes legal action against tenants who refuse to have fire smoke detectors repaired
Four people in Kirklees, West Yorkshire, have received warrants, by the request of Kirklees Council, to enforce access to their homes in order to carry out fire safety work – will other local councils soon follow suit?
Kirklees Council has taken legal action against three of its tenants and one private leaseholder living in flats on Brooklyn Road in Cleckheaton in order to complete repairs to smoke detectors.
This comes a year after the council issued a warning when housing staff revealed they were trialling whether they could file injunctions to force people to let them into their properties to carry out fire safety improvements.
Risks to life from fire, smoke and carbon monoxide are well known, with building regulations requiring that all properties built after 1 June 1992 must have a hard-wired smoke alarm installed on every floor.
More than 50 residents across the three blocks of flats were contacted to gain access to properties in order to carry out repairs. While the majority were happy to provide access, four individuals failed to engage with council staff, placing them at risk in the event of fire.
For more on the warrants, visit the SHP website.
Fine after 18-year-old suffers 'significant injury'
A recycling company has been fined after an employee was injured while clearing a blockage in a waste metal chute.
Shrewsbury Crown Court heard how, on the 9 October 2017, an employee of PG Skips Limited was injured when he fell through a chute, approximately four metres above a concrete yard, while clearing a blockage. Another employee, who was waiting in a telescopic handler to collect the waste metal in the machine bucket, saw him fall and moved the machine to try and catch him. The employee was hit by the bucket and sustained injuries including several broken bones.
An investigation by the Health and Safety Executive (HSE) found that there was no risk assessment or safe system of work in place for clearing blockages. The company had not considered the risk of employees falling through the chute from that height.
Learn more on the HSM website.
To keep up to date with the latest health & safety news and advice, follow us on social media: