£30K Fine For Company After Worker Injured by Forklift Truck
A facility services company operating at Winchester prison has been fined after a worker suffered a broken leg when he was struck by a forklift truck (FLT).
On 23 May 2019, the Gov Facility Services Limited employee was carrying out inspections of drain covers adjacent to a workshop. He was struck by a FLT, breaking the bone in his right leg. The driver of the FLT was unloading boxes for a delivery to the canteen, his view was obscured by the load on the forks, preventing him from seeing the other employee.
An investigation by the Health and Safety Executive (HSE) into the incident found that the company had failed to carry out the appropriate risk assessment to identify and implement risk control measures to ensure vehicles and pedestrians were not working at the same time in the same place.
Gov Facility Services Limited pleaded guilty to breaching Section 2(1) and 3(1) of the Health and Safety at Work Act 1974. The company was fined £30,000 and ordered to pay costs of £7,636.38.
Read more about the incident from the HSE's press release.
Amazon Rainforest Now Emitting More CO2 Than It Absorbs
The Amazon rainforest is now emitting more carbon dioxide than it is able to absorb, scientists have confirmed for the first time. The giant forest had previously been a carbon sink, absorbing the emissions driving the climate crisis, but is now causing its acceleration, researchers said.
The emissions amount to a billion tonnes of carbon dioxide a year, according to a study. Most of the emissions are caused by fires, many deliberately set to clear land for beef and soy production. But even without fires, hotter temperatures and droughts mean the south-eastern Amazon has become a source of CO2, rather than a sink.
Growing trees and plants have taken up about a quarter of all fossil fuel emissions since 1960, with the Amazon playing a major role as the largest tropical forest. Losing the Amazon's power to capture CO2 is a stark warning that slashing emissions from fossil fuels is more urgent than ever, scientists said. The government of Brazil's president, Jair Bolsonaro, has been harshly criticised for encouraging more deforestation, which has surged to a 12-year high, while fires hit their highest level in June since 2007.
Read more about this unfortunately pessimistic news about the rainforest from The Guardian.
New 2020/21 Workplace Fatal Injury Statistics Released by HSE
Annual statistics up to March 2021 relating to fatal workplace injuries have been released by the HSE. These show that 142 workers were killed in work accidents in 2020/21 as well as 60 members of the public.
The main trends in the data are as followed:
Over half of fatal injuries to workers in 2020/21 were in the Agriculture, forestry and fishing and Construction sectors, similar to earlier years. However, taking account of differing employment levels between sectors, then the rate of fatal injury per 100,000 workers is greatest in Agriculture, forestry and fishing and Waste and recycling.
41 of the deaths in 2020/21 were to workers aged 60 and over. The rate of death is greatest for older age groups.
The most common kind of fatal accident to workers continues as falls from a height, being struck by a moving vehicle and being struck by a moving object, between them accounting for over half of all fatal accidents to workers in 2020/21.
The rate of fatal injury to workers showed a generally downward trend but has been broadly flat in recent years.
Read more about the newly released statistics from the HSE.
Met Office Issues First UK Extreme Heat Warning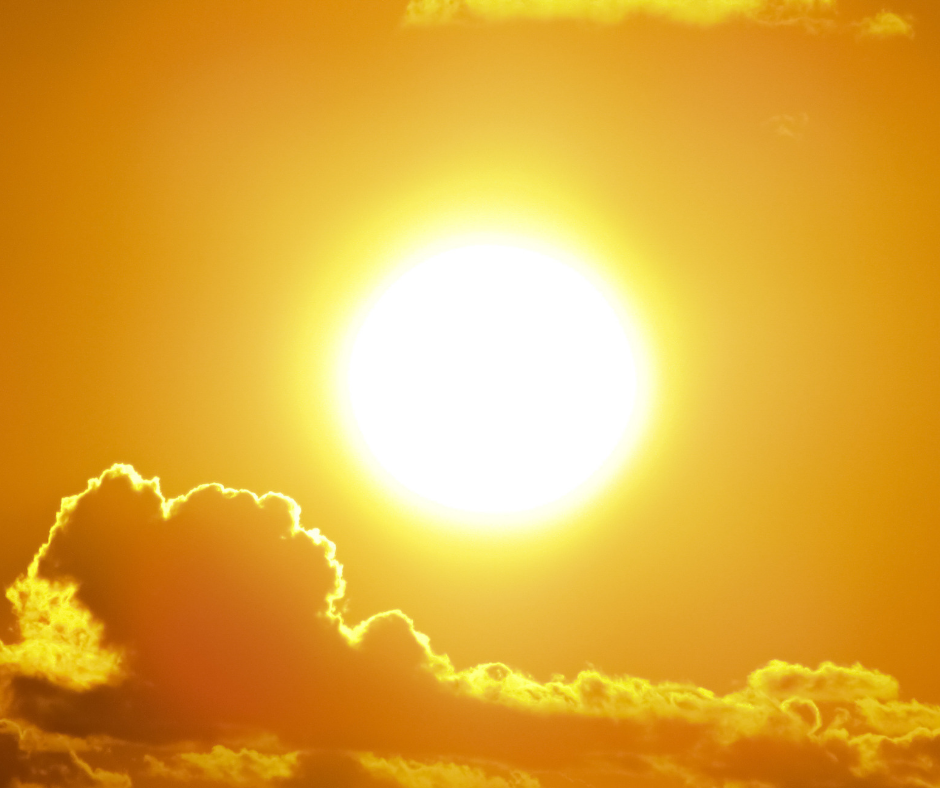 This week the Met Office issued one of its new-style extreme heat weather warnings for the first time for parts of the UK. The amber warning covered large parts of Wales, all of south-west England and parts of southern and central England and was in place until Thursday.
The warning warns of the potential impact of the heat on people's health, as the UK experienced a prolonged period of sweltering conditions. It is important to remember the dangers of extreme heat and what you can do to stay protected. In particular, look out for those who may struggle to keep themselves cool and hydrated; people particularly at risk include:
older people
those with underlying health conditions
those who live alone
The Met Office launched its new extreme heat warning at the start of June 2021 to highlight potential widespread disruption and adverse health effects.
Read more about the extreme heat warning from the BBC.
To keep up-to-date with more stories like these, make sure you are following us on social media!