Managing Covid-19 In the Workplace Resources
WA Management have created a handy flowchart depicting management processes to follow in the event of a positive COVID-19 case within your workforce, to help you navigate the ever-changing minefield of rules and regulations!
This covers the scenarios of:
An employee being asked to self-isolate by Test and Trace.
An employee notifying their employer of having COVID-19 symptoms.
An employee notifying their employer of a symptomatic or positive COVID-19 case within their household or support bubble.
An employee being asked to self-isolate by their employer due to close contact with a positive Covid-19 case.
An employee returning from a non-exempt country.
You can find out more on our blog!
We have also created a practical, one-stop 'Managing Covid-19 In the Workplace' blog post, focusing on a range of devices & tools that can help you reduce touchpoints, enforce social distancing and protect staff in the workplace.
Farmer Crushed to Death by Hay Bale Weighing Half a Ton
Nathan Atkinson was working alone on his parents' dairy farm when tragedy struck, an inquest heard. He had agreed to look after the Crake Valley Meats business so they could visit his sister in New Zealand. But the 26-year-old was crushed to death by a bale weighing half a ton when it fell off a stack at the farm in Ulverston, Cumbria.
His partner Katherine Mackintosh raised the alarm after becoming worried he had not replied to text messages. 'It wasn't unusual for Nathan to not reply to me but I had a bad feeling in my gut,' she told Cockermouth coroner's court. She found Mr Atkinson, who also worked as a boarding house parent at Dallam School in nearby Milnthorpe, pushed up against a wall by the bale.
Fire crews removed the hay by hand when a bid to shift it with a tractor failed, but Mr Atkinson died at the scene on December 19 last year. The bales were stacked in line with health and safety rules, a court heard. Coroner Craig Smith concluded Mr Atkinson's death was an accident.
Read more on the incident from Metro News.
Government Office Fined After Staff Failed to Follow Social Distancing Rules
A government office has been fined for health and safety breaches after failing to take adequate steps to prevent the spread of COVID-19. An inspection found the management at the Department for Work and Pensions (DWP) site in Leeds had not done enough to ensure workers could socially distance during the coronavirus pandemic. Staff were seen congregating around desks talking in contravention of the two-metre guidance, including with a line manager present, while designated two-way routes were found to be too narrow and some communal areas had not been cordoned off. It comes after Leeds was added to the government's watchlist after COVID-19cases spiked.
The Health and Safety Executive carried out the inspection on 25 August after concerns were raised "regarding poor social distancing practices" at the office. The subsequent report stated: "You are failing to ensure, so far as is reasonably practicable, the health and safety of your employees at work because you have not implemented necessary measures to prevent the spread of COVID-19." The report also added that: "Staff were seen to be congregating around desks talking and not following social distancing, especially just prior to leaving, including a line manager giving instruction to a group of staff about the following day."
The DWP has since said it has taken "urgent action to rectify all issues identified" at the Quarry House office.
Read more about the breach from Sky News.
EU Says One in Eight Deaths Linked to Pollution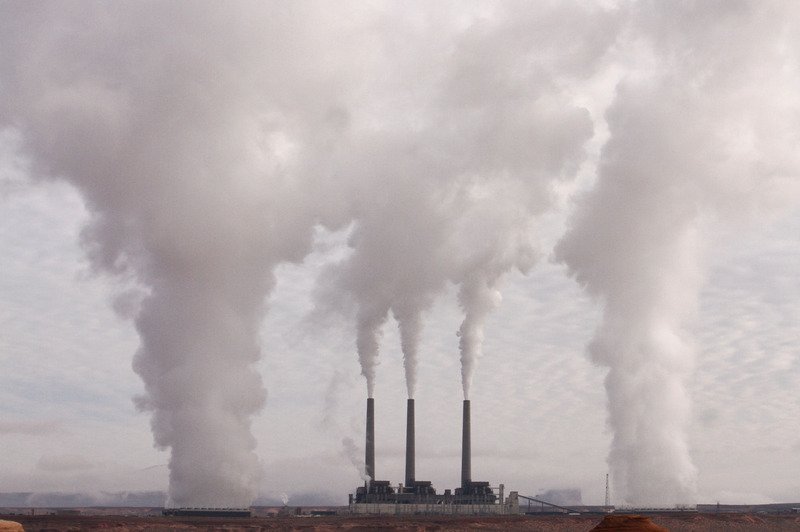 One in every eight deaths in Europe can be linked to pollution, according to a new report by the EU's environment agency (EEA).
It said factors such as air and noise pollution, as well as poor water quality and exposure to chemicals, contributed to 13% of all deaths. The report also noted that poorer communities and vulnerable people were the hardest hit by pollution. "Strong action is needed to protect the most vulnerable," the agency said.
The report by the Copenhagen-based agency
 was described as "a major assessment on health and [the] environment" in Europe. It found that a total of 630,000 premature deaths in the EU were attributable to environmental factors in 2012, the latest year for which data is available. Air pollution contributed to 400,000 annual deaths, with noise pollution being an attributable factor in 12,000. The remaining deaths were linked to extreme weather such as heatwaves.
"There is a clear link between the state of the environment and the health of our population," the EU's Environment Commissioner Virginijus Sinkevicius said. "Everyone must understand that by taking care of our planet we are not only saving ecosystems, but also lives," he added.
Read more of the analysis on the report from BBC News.