Building Contractor Fined After Fall From Height
Brebner and Williamson Limited has been fined following an incident where John Niven, a self-employed subcontractor fell 15 feet from a youngman board, which had been used to create a temporary platform. He sustained multiple fractures and a brain injury. On 29 July 2016 Mr Niven was working on a new build in Crook of Devon, Kinross. A youngman board was used to create a temporary platform to give access to the roof in an area without scaffolding. Mr Niven was standing on the youngman board when it slipped, causing him to fall onto a concrete floor slab below.
An investigation by the HSE found that the company:
failed to properly supervise the work at height.
to ensure scaffold surrounded the full perimeter of the house under construction.
to ensure a suitable working platform and fall protection measures were in place.
Brebner and Williamson pleaded guilty to breaching the Work at Height Regulations 2005, Regulation 4 and Section 33(1)(c) of the Health and Safety at Work Etc. Act 1974 and were fined £5,000.
Read more on the case from the HSE.
'Unprecedented' Ice Loss In Greenland Last Year Breaks Record
Scientists say the loss of ice in Greenland lurched forward again last year, breaking the previous record by 15%. A new analysis says that the scale of the melt was "unprecedented" in records dating back to 1948. High pressure systems that became blocked over Greenland last Summer were the immediate cause of the huge losses. But the authors say ongoing emissions of carbon are pushing Greenland into an era of more extreme melting.
Over the past 30 years, Greenland's contribution to global sea levels has grown significantly as ice losses have increased.A major international report on Greenland released last December concluded that it was losing ice seven times faster than it was during the 1990s. Today's new study shows that trend is continuing. While 2020 has so far seen average conditions in Greenland, the overall impact of the massive ice losses seen in recent years could have major implications for people living in low lying areas of the world. Prof Andy Shepherd from Leeds University, who is the co-lead investigator for the Imbie (Ice Sheet Mass Balance Inter-comparison Exercise) project said"If Greenland's ice losses continue on their current trajectory, an extra 25 million people could be flooded each year by the end of this century."
Recent media reports have suggested that Greenland may have passed a point of no return, that the level of global warming that the world is already committed to because of carbon emissions, means that all of Greenland will melt. Dr Sasgen from the Alfred Wegener Institute in Bremerhaven, Germany says that this perspective may be correct – but Greenland's fate is still in our hands. "The rates of sea level rise we expect from Greenland, and the risk of sudden sea level rise from Greenland is drastically reduced if we stay below the warming limits," he said.
Read more from the BBC.
Company Sentenced After Serious Crushing Injuries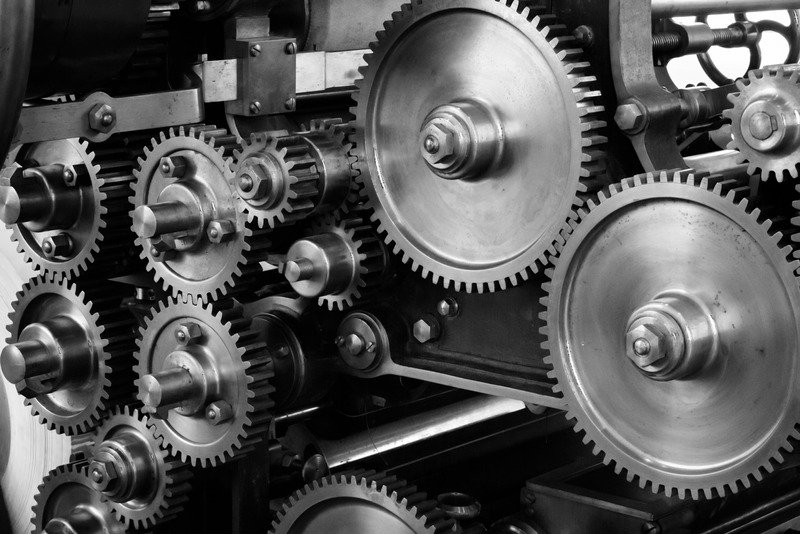 Leeds and Bradford Boiler Co Ltd has been sentenced for safety breaches after a worker broke his upper arm and suffered crush injuries to his lower arm in a workplace incident. On 2 November 2018, Paul Madarasz was machining a two-tonne metal plate on a vertical borer machine. The metal cover plate was not sitting flush on the table due to some dirt or debris. He raised one side of the metal plate above the machine table using an overhead crane with C shaped hook so that he could clean the machine table underneath with a rag. While he was doing this the cover plate slipped off the lifting attachment trapping his arm underneath. Mr Madarasz has had to undergo several long operations on his lower and upper arm and is unlikely to regain full function in his right arm.
The HSE investigation found that there was no safe system of work for this activity. This specific lifting operation and cleaning activity had not been assessed, which resulted in employees using a variety of unsafe methods. Leeds and Bradford Boiler Co Ltd pleaded guilty to breaching Section 2 (1) of the Health & Safety at Work etc Act 1974. The company has been fined £120,000 and ordered to pay £7,692 in costs.
Read more on the case from the HSE.
New UK Law to Curb Deforestation in Supply Chains
UK businesses will have to show that their products and supply lines are free from illegal deforestation, under government plans. A proposed law would require larger companies operating in the UK to show where commodities such as cocoa, soy, rubber and palm oil originated from. It would be illegal to use products that fail to comply with laws to protect nature in those origin nations. Critics though say the plan is flawed and lacks detail on penalties.
There has been growing dissatisfaction among consumers about products that are connected to illegal deforestation, especially in the Amazon. According to a new survey from environmental group, WWF, 67% of British consumers want the government to do more to tackle the issue. Some 81% of respondents in the survey said there should be greater transparency about the origins of products that are imported into the UK. Fuelling these concerns are reports showing that deforestation in the Amazon has increased sharply this year. The felling of trees and the clearing of land, usually for agriculture, is responsible for 11% of global greenhouse gas emissions and he vast majority of it is illegal.
Read more from the BBC.