New Hazard of the Month!
WA Management's new hazard of the month for August is Injuries & Accidents! Whilst this may sound gloomy for such a summery month, we will be focusing on keeping you safe over the holidays whilst at home as well as in the workplace. From hot weather to common workplace hazards, it's important to stay safe no matter what the setting and our research blogs, newsletters and other social media will be keeping you up-to-date with how to do just that!
To help with this, for the month of August only we will be doing a 10% discount off our RoSPA Accredited CPR Essentials and Managing Health and Safety online training courses with the code 'saveoversummer20'!
Make sure to follow our social media closely to keep up to date!
Twitter    Facebook    LinkedIn    Instagram
Construction Company Fined £1.2m After MEWP Collapse
Two construction companies have been sentenced after a mobile elevated working platform (MEWP) collapsed during the construction of a road bridge. The firm Costain Limited has been fined £1.2million after a worker sustained life-changing head injuries and a second suffered a leg fracture when their MEWP was struck by a collapsing reinforcement cage during the construction of a road bypass. A third worker nearby escaped injury by moving away just in time. A second firm, Brenbuild Limited, also pleaded guilty and was fined £80,000.
The HSE's investigation found there was no temporary support for the reinforcement cage during construction of the central pier. Costain Limited was principal contractor and Brenbuild Limited was appointed by Costain to construct seven bridges and an underpass. Costain Limited and Brenbuild Limited were both aware the cage was visibly leaning and that workers on site had raised concerns.
Read more on the case from HSE.
Prosecution For Firm After Employee Suffers Finger Amputations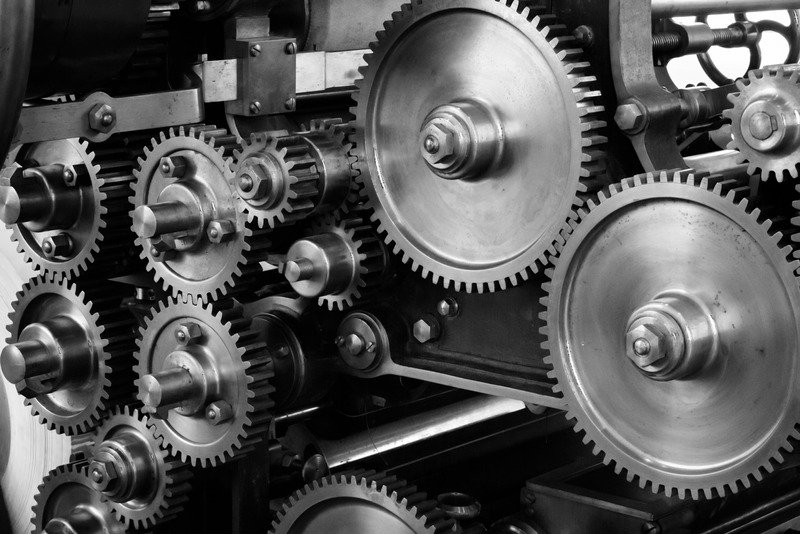 Plymouth based West Design Products Ltd, who manufacture and edit craft paper for retail, including printing, punching and cutting, has been sentenced after a worker suffered serious injuries when her hand was caught in machinery. On 14 September 2017, 22-year-old employee Charlotte Sargent was working on a paper punching machine at West Design Products Ltd in Plymouth. This is used to punch holes in card or paper so that they can be bound together. Paper is inserted into a slot underneath a Perspex guard and the punch operation is activated by pressing a foot pedal on the floor. Whilst adjusting the settings of the machine, Miss Sargent had placed her fingers between the die plates to tighten them in place, her foot inadvertently hit the unshrouded foot pedal. The die plates moved up, crushing her fingers between the plates and a metal bar. This led to the partial amputation of both her middle and index finger on her left hand.
An investigation by the Health and Safety Executive (HSE) found that the company fell significantly below the expected standard. The defendant failed to conduct its undertaking in such a way as to ensure, so far as is reasonably practicable, that Miss Sargent was not exposed to risks to her health or safety.
Read more on the case from the HSE.
Aberdeen Market Fined For Safety Failings Following Death of 80-Year-Old Man
Aberdeen Market has been fined £80,000 after admitting to safety failures, following the death of an 80-year-old man in June 2018. Mr Frank Finnie was discovered at the bottom of a fire escape stairwell at the market, with poor lighting found to be the primary cause of the incident after an investigation was carried out. The subsequent investigation found that the "Market Village Company Ltd failed to maintain the lighting in the stairwell".
Head of the Crown Office's Health and Safety Management Unit, noted that the incident was "entirely foreseeable", and that "this conviction should serve as a reminder to other companies to adhere to the regulations and that failure to do so can have tragic consequences". The operator has been prosecuted over a contravention of the Fire (Scotland) Act 2005.
Read more on the case from SHPOnline.
Report Set To Study TfL's Response To Coronavirus Pandemic
Transport for London (TfL) has announced that an independent review is to look at coronavirus infections and deaths among the capital's bus workers.  It is set to study TfL's response during the coronavirus pandemic after it was revealed that thirty-three London bus workers have now died after contracting COVID-19, including 29 drivers. Part of the study will examine the measures introduced to shield drivers, such as how the vehicles are cleaned. Mayor Sadiq Khan said the review will "ensure we are taking every possible measure to protect our heroic staff".
The Office for National Statistics (ONS) has recently released figures suggesting that bus drivers in the UK were among workers with higher rates of death from COVID-19 than other staff. Male bus and coach drivers were found to have a rate of 26.4 deaths per 100,000 compared to sales and retail assistants at a rate of 19.8.
Read more from SHPOnline.