Amazon Removes Balcony BBQs After Fire Safety Concerns
Retail giant Amazon has removed a number of barbecues specifically designed for use on balconies from sale over serious safety concerns highlighted by the London Fire Brigade. The Brigade's Deputy Commissioner Richard Mills wrote to the firm and other companies that stock or manufacture the products last month, stating that they are a serious concern with regards to public safety. Amazon and gift retailer Menkind both responded, confirming they had removed the items from sale and contacted customers who had purchased them offering a full refund if they return or dispose of the barbecues.
Deputy Commissioner Mills is now urgently asking anyone who has purchased such a barbecue and have received an email from one of these companies not to ignore it and to take the risks seriously. The LFB advise those who have purchased a balcony barbecue from another outlet to contact the company and raise the issue if they haven't heard from them.
Read more from SHPOnline.
Plumbing & Heating Company Fined After Explosion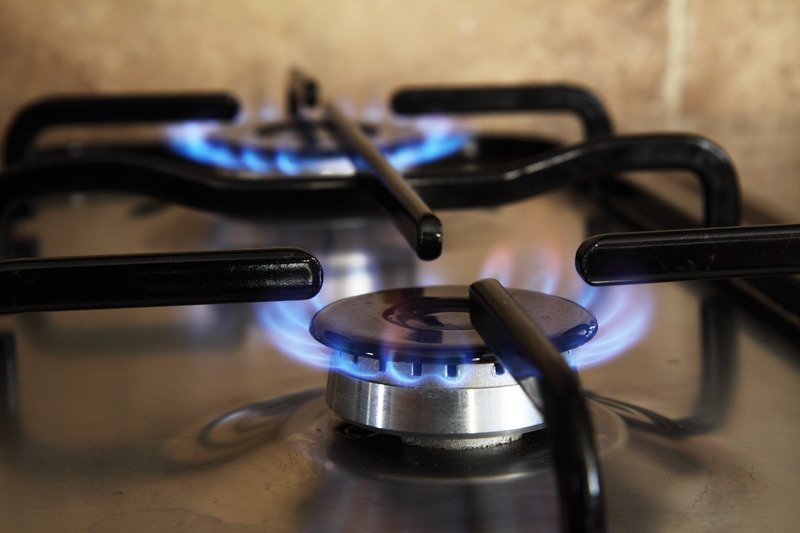 A plumbing and heating company has been fined after an employee suffered serious burns following an explosion at a domestic property in Preesall, Lancashire. On 13 March 2019, John Leadley Limited had been replacing a gas boiler in the hallway of a bungalow. As part of this work, an employee was soldering new water pipes when there was a sudden explosion, which caused serious burn injuries. The homeowners were in the property at the time of the explosion and were also put at risk of serious injury.
A HSE investigation found that a flammable atmosphere had developed within the hallway of the property, which was subsequently ignited by a blow torch. A gas supply pipe had been cut prior to installation of the new boiler, but the open end of that pipe had not been sealed with an appropriate fitting. It was also identified that the gas supply had not been correctly isolated from the property, allowing gas to pass through the open-ended pipe into the hallway, creating the flammable atmosphere.
The company was fined £5,000 and ordered to pay costs of £4,756.35.
Read more from the HSE.
Firms With More Female Firm Executives 'Perform Better'
A report by gender diversity business The Pipeline has revealed that London-listed companies are more profitable when women make up more than one in three executive roles. It found that FTSE 350 companies which have executive committees with female membership of more than 33% have a net profit margin over 10 times greater than those companies with no women at this level. Companies with no women on their executive committees have a net profit margin of 1.5%, whereas those with more than 33% women at this level reached an impressive 15.2% net profit margin.
However, these benefits are being missed out by many as in 2020 there are just 13 women CEOs of FTSE 350 companies – a mere 5% of company leaders. Dishearteningly, on the 17th April 2020, there were more CEOs named Peter (6) than there were women (5).
Co-founders of The Pipeline Margaret McDonagh & Lorna Fitzsimons have said that this research proves that "companies with diverse leaderships perform better and have higher profit margins, indicating that they are making better commercial decisions than companies without diverse leadership."
Read more of the report from The Pipeline.
Motorway Roadworks Speed Limit Increases to 60mph
Speed limits through most major roadworks in England will be increased to 60mph, Highways England has announced. Highways England says the move to increase the speed limit from 50mph has been taken in order to 'increase traffic flow' and 'ease driver frustrations'.
It follows a trial, which looked at different 'scenarios' within roadworks on England's strategic road network of motorways and major A roads. The move has been welcomed by many, despite many unions previously stating that any increase would put the lives of road workers at risk. The increase will only apply to certain sets of roadworks, depending on the road layout and the type of work being carried out. The AA has said that the increase will reduce journey times and help reduce tailgating by motorists.
Safer Highways CEO, Kevin Robinson, has welcomed the increase, but urges caution, saying it must be followed with greater enforcement on law breakers.
Read more from SHPOnline.
Construction Working Hours Can Be Extended to Aid Safe Working Practices
Draft guidance has been set out to aid applicants seeking to extend construction site working hours introduced in the Business and Planning Bill, enabling changes to working hours to support safe construction working. The guidance sets out considerations which local authorities must take into account in determining applications under this proposed new route.
The aim of the new temporary fast track deemed consent route under section 74B of the Town and Country Planning Act 1990 is to enable urgent changes to construction working hours to support safe construction working, in line with the government's latest social distancing guidance on construction and other outdoor work.
For many construction sites, implementation of this guidance will require changes to working practices, including staggered starts and finishes, requiring different hours of operation to those which are currently permitted for the site through planning conditions.
Read more of the guidance from Gov.uk.