New Research Blog Released!
As part of our Hazard of the Month, Returning to Work, we have released a new Research Blog that focuses on things to consider before employees make a safe return back to the office. This includes advice on the ending of shielding from the start of August, how to make your workplace Covid-19 secure and making sure workstations comply with coronavirus measures as well as DSE guidance. It's a great read if you are planning on returning to the office and want to ensure your workplace is as safe as possible for all staff!
Read it here!
Tile Manufacturer Fined After Serious Injuries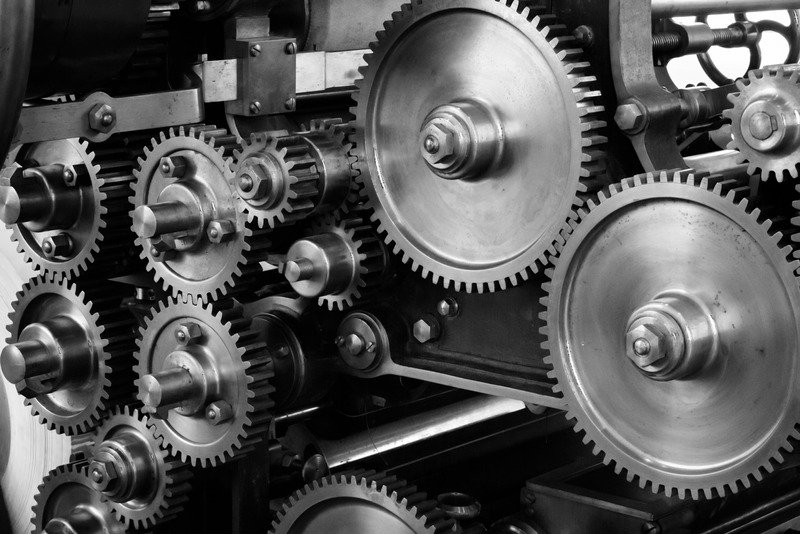 A Colchester tile manufacturing firm has been fined £10,000 after a worker suffered three broken bones in his arm and crush injuries to his forearm when he was drawn into the in-running nip of a conveyor tail drum. On 18 February 2019, the Spartan Promenade Tiles worker was removing sand from the inside of a conveyor belt in an attempt to fix the machine, when his left glove became caught in the in-running nip of the conveyor tail drum, pulling his hand and arm into the machine. The emergency stop button in the building did not work, so a colleague had to run to alert the operator at the control panel in another building before the machine could be switched off, Chelmsford Magistrates' Court was told. An HSE investigation found that:
The company failed to suitably assess the risks, implement a safe system of work, and control the risks.
Employees were not trained in the use of isolation or lock-off procedures for the machinery on-site, nor were employees made aware that such procedures existed.
There were no arrangements for the supervision or monitoring of employees to ensure they were correctly isolating and locking off machinery before completing maintenance tasks, and there was no functioning emergency stop in the vicinity of the conveyor tail drum.
The guard on the conveyor tail drum had been removed and the conveyor was put into operation
Read more from SHPOnline.
Coronavirus: How can we make post-pandemic cities smarter?
As cities start to wake up from the so-called anthropause (a considerable global slowing of modern human activities) questions are being asked about how we can improve them more permanently. One way whose benefits have become clear during lockdown is the use of technology, specifically robots and drones. The Boston Dynamics Spot robot has been used to help enforce social distancing in Singapore, while drone regulation has been fast-tracked in North Carolina to allow Zipline to deliver medical supplies to hospitals and telepresence robots have helped connect people in quarantine. At the Massachusetts Institute of Technology, Daniela Rus, the head of the Computer Science and Artificial Intelligence Laboratory, and her lab designed a disinfectant robot, which is being used to clean Boston's food bank. She told the BBC that robots have made a "tremendous contribution" during the pandemic. "They have helped keep people out of harm's way and that is very powerful." In future, she sees them taking on a wider role in smart cities "helping with both physical and cognitive work".
Another way technology can track the functioning of cities is through the vast amounts of data collected via sensors embedded in infrastructure and even lamp posts, observing a range of metrics – from air quality and transport usage to the movement of people. Prof Phil James from Newcastle University hopes this data will be carried forward to make more permanent, post-pandemic changes, for "pressing problems" such as air pollution.
To read more about the uses of technology during lockdown and beyond, visit the BBC article.
Firm fined £310,000 after Workers' Fingers Amputated
On 22 August 2016, a 37-year-old employee was working on the Lorne sausage processing line at what was then the Halls of Scotland factory on Glenburn Road, Prestwick. He tried to clear a blockage by pushing the meat down into the mincer but lost part of his finger when it came into contact with the moving machinery. In a separate incident on 7 January 2019, with the factory now run by Browns Manufacturing Limited, a 22-year-old was mixing meat for cocktail sausages. He was moving it to the next machine in the process when he reached through a gap and got his hand caught in the revolving mixer. He was taken to hospital and his middle finger had to be amputated. The worker had to have physiotherapy and counselling for persistent nightmares after the incident.
In both cases, the workers were not given sufficient training and safety measures were not in place. The company has since made changes to both machines and updated their training procedures. The company pleaded guilty to failing to ensure the dangerous parts of the machinery were inaccessible and not providing training for their staff in a hearing at Hamilton Sheriff Court on 3 July 2020. They were fined £120,000 for the 2016 incident and £190,000 for the 2019 incident.
Read more from SHPOnline.
Scaffolding Company Prosecuted After Fall From Height
JR Scaffold Services Ltd has been fined after an employee fell eight metres to the ground and sustained severe injuries when the cantilever section of a scaffold he was erecting collapsed. The incident occurred on 2 September 2016 when an employee was fitting toeboards to a cantilever section attached to the tower scaffold and the tower partially collapsed causing him to fall eight metres to the ground below. The HSE's investigation found that the company had carried out a risk assessment and method statement for the initial work and erected an eight-metre-high tower to allow for access to the roof. However, the tower had been erected in the wrong place. It was decided that, rather than disassemble and reassemble in the right place, a cantilever section would be added. There was no design for the cantilever section and due to there being insufficient anchor ties available on site, it was decided to support the cantilever by splicing the frame of the scaffold. There was also no ballast/counterweight which meant that the top section of the tower was unable to support the weight of the cantilever. When an employee stood on the cantilever section to fit toeboards the top section of the scaffold and cantilever section collapsed.
JR Scaffold Services Ltd, Cardea House, Sandyford Road, Paisley pleaded guilty to breaching Section 2(1) of the Health and Safety at Work etc Act 1974 and was fined £5,000.
Read more from the HSE.
Make sure you follow social media and blogs closely this month to keep up-to-date on more expert H&S advice from WA Management!
In addition, for the month of July only, you can get 10% OFF our 'Display Screen Equipment (DSE)' and 'Business Communication' online training courses with the code 'ReturnToWork20'. These courses are ideal for employers and employees who are due to return to work and need a reminder about how to get back into the swing of things safely and correctly!