Working alone is not against the law, however, there are increased and specific risks that may occur as a result of lone working. The Health and Safety at Work etc Act 1974 states that every employer must ensure, so far as is reasonably practicable, the health, safety and welfare at work of all his employees. Employers must, therefore, consider the risks associated with lone working and put controls in place to mitigate these risks.
What is lone working?
Lone working is when someone either works by themselves, without close contact or without direct supervision. There are several different types of lone workers:
Workers from a fixed base, such as one person working alone on a premises (e.g. shops, petrol stations etc);
Those who work separately from others on the same premises (e.g. security staff)
Workers who operate outside normal hours;
Those who work away from a fixed base (e.g. maintenance workers, health care workers)
Individuals who work at home (homeworkers)
Mobile workers (e.g. HGV drivers).
It is estimated that up to 8 million people in the United Kingdom are lone workers. That's almost a quarter (22%) of the 31.2m UK working population. Certain risks can become exaggerated due to lone working, including; violence, manual handling, the medical stability of the individual themselves and other risks associated with the workplace itself.
How must employers control the risks?
As set out in the Management of Health and Safety at Work Regulations 1999 employers must conduct a suitable and sufficient risk assessment to evaluate the risk posed to employees. The assessment should assess any potential risks associated with the lone working and state measures to be put into place to control this. Workers should be involved in the process when considering potential risk and communicated with measures to remove or control the risk. As with all risk assessments, regular reviews should be conducted; either at set time intervals (such as yearly) or after there has been a significant change to the level or risk or working practice.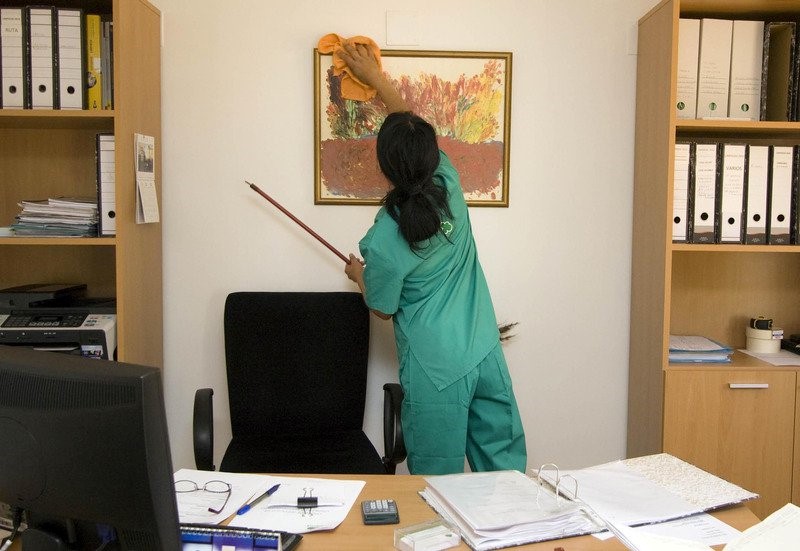 As previously mentioned, some risks can become exaggerated with lone working, and suitable measures should be put into place to control these risks which can be related to the task or the individual. An example of the task being affected by lone working is that of manual handling. When considering the TILEO principle, manual handling aids may be required for certain tasks as the option for a two-man lift simply does not exist when lone working.
An example relating to the individual arises with regards to pregnant persons, as for some pregnant people, dependant on their role, lone working may not be suitable and should not be undertaken at all (and this should be reflected within the pregnant person's risk assessment). This extends beyond pregnant people to all people who may have a specified vulnerability, such as those who have a medical condition which requires supervision.
Employers must consider the task, its level of risk, and whether it is too dangerous to be carried out without the worker being accompanied. Some lone working tasks, for example a cleaner for an office block, may be able to undertake their cleaning tasks as an individual. Other tasks, however, such as live electrical or maintenance work may require a secondary worker to be present in the event of an accident occurring given the heightened consequences of the hazards. If the task can be completed safely by one person, the employer should still then make arrangements for back up and help to be available should this be required.
Some high-risk activities will always require at least one other person such as:
Confined space work, where a supervisor may need to be present, along with someone to act in the event of a worker requiring rescuing.
Working at or near exposed live electricity conductors
Working in health and social care sector dealing with unpredictable client behaviour and situations.
Instruction, Training and Supervision
When lone working cannot be avoided – Instruction, Training and Supervision are important control factors to consider.
Ensuring employees are correctly trained and familiar with the task is particularly important during lone working as workers may be required to deal with unexpected and unfamiliar circumstances. As the employee will be unable to ask others for help, it is essential they have the skills, knowledge and experience to overcome particular situations; this involves being aware of the employee's limitations and understanding what he/she is capable of. This extends to providing the employee with adequate instruction to complete the task. This may include having a predetermined written process for the operative to follow, or provision of standard operating procedures which can be referred too when required.

The level of supervision that is required is a management decision and should be based on the findings of a risk assessment. There are several different methods that can be utilised to supervise and monitor workers who are lone working. These can include alterations in processes/policy or the utilisation of technology, the main aspects are summarised in the table below. Lone working products should be certified to the British Standard BS8484.
Methods of Supervision and Monitoring

Periodic Visits and Regular Contact
Regular Contact
Regular Contact between the lone workers and supervisor, such as by phone, radio or e-mail. Regular visits could also be scheduled; these could be by a manager/supervisor, or by other employees who may or may not also be lone working themselves. Visits could be scheduled in the same fashion that daily inspections are carried out.
There are many smartphone apps available specifically designed for lone workers, some examples include Chaperhome, Guardian24 and the Lone Worker Solutions Safe Hub App. Generally, these apps alert others should workers act out of the ordinary, such as move to a different location. They also have warning devices, which may be activated through pressing buttons or voice activation to alert others of medical or other emergencies.
Warning Devices
Processes
Manually operated or automatic warning devices. These are specifically devised devices that are designed to be discreet and lightweight, which can be activated triggering an immediate response if necessary. These devices are common for lone workers who are likely to be exposed to violence or confrontation in their role, such as social workers.
A system in place to ensure that the lone worker has returned to their base or home once task is completed. Employers can make a mandatory process to sign in and out when workers arrive and leave specific locations. This can be as simple as creating a work WhatsApp group to let others know workers have reached their destination.
Information regarding emergency procedures should always be given to lone workers; including their nearest hospital and point of contact in an emergency. Your risk assessment may indicate that mobile workers should carry first-aid kits and/or that lone workers need first-aid training themselves. They should always have access to adequate first-aid facilities.
 (All information is Correct as of 16th September 2019)