Child Fatally Injured After Pole Pins Him Against Fence
SPIE Limited has been fined after a child was fatally injured when he was trapped between an unsecured pole and a fence. Dumfries Sheriff Court heard that, on 15 October 2017, an employee of SPIE Limited delivered an overhead power pole to a roadside verge adjacent to Mill Hill Medical Centre at Niviston Road and Corserig Crescent, Kelloholm. The pole was left unsecured at the top of an embankment and subsequently rolled down, trapping the 12-year-old between it and a fence and causing fatal injuries. The HSE found that two distinct failings led to the tragic incident:
There was a failure to provide a safe system of work for the delivery and storage of poles to ensure, so far as reasonably practicable, that the poles were delivered to the correct location and that they were properly secured to prevent rolling;
There was a failure to provide suitable training, information and instruction to ensure, so far as reasonably practicable, that employees engaged in the task of delivering poles properly secured them so that they could not roll.
SPIE Limited of Gracechurch Street, London pleaded guilty to breaching Section 3(1) of the Health and Safety at work etc Act 1974 and has been fined £160,000. Speaking after the hearing, HSE Inspector Martin McMahon said: "This terrible and tragic incident led to the avoidable death of a child. This death could easily have been prevented if the risks involved had been properly managed, through the provision of safe systems of work and suitable training of employees. Sadly however, that was not the case."
Read more on the case from SHPOnline.
Limited Time 10% Off Discount!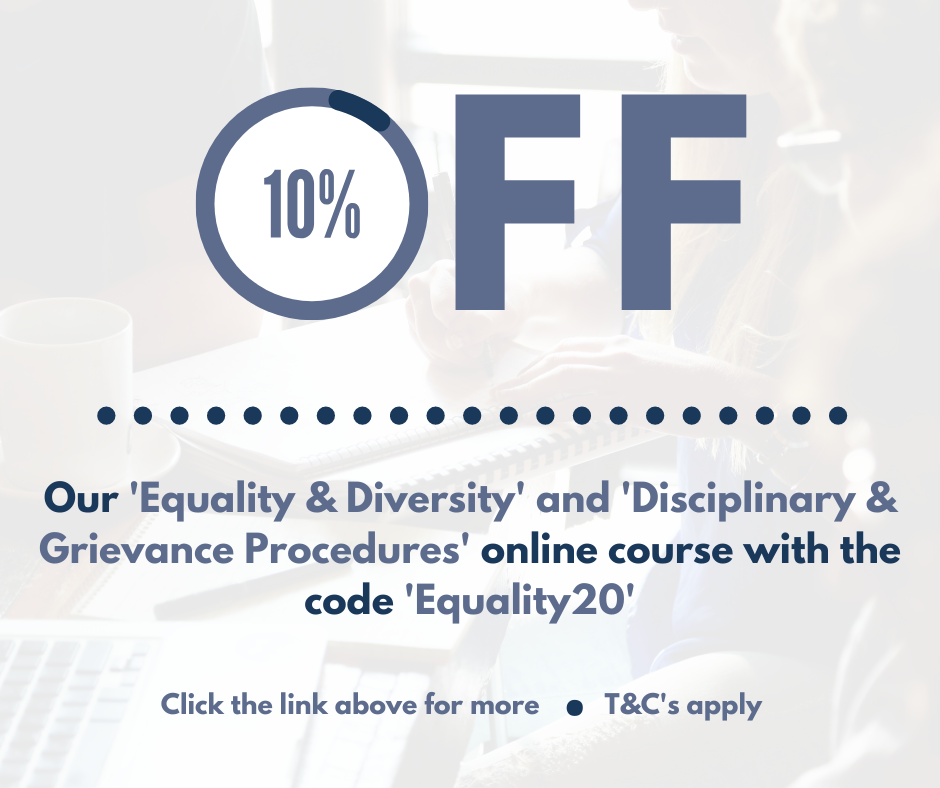 As you will have probably seen on our social media platforms and in our newsletter, WA Management's new Hazard of the Month for March is Discrimination. We chose this partly due to the occurrence of International Women's Day on 8th March, a day to celebrate the integral part women play in our world, and also due to instances of racism and xenophobia amidst the coronavirus outbreak. To help you make the most of this month's focus, we are offering 10% off our 'Equality and Diversity' & 'Grievances and Disciplinary Procedures' training courses. These Business Protection courses can help ensure your working culture is one free from discrimination, inequality, and bullying. These courses help to promote a culture in which these behaviours are known to be unacceptable, where individuals feel confident to bring complaints without fear of reprisal and where complaints are taken seriously and dealt with promptly. Just use the code 'Equality20' at the checkout to access this great deal – but hurry, as it will only last until the end of this month!
Take a look at the courses on our website.
 Lower Leg Amputation Results in £140K Fine
Waste management company Peter Norris (Haulage) Ltd has been fined £140,000 after an agency worker suffered a lower leg amputation after being struck by a moving excavator. On 12 September 2017, the worker, who had been observing a tipping activity in the blind spot of the excavator, had his leg crushed by the machine which had reversed to accommodate another vehicle tipping off waste in an adjacent part of the site. The HSE's investigation found no evidence of any system whereby new agency hired staff were shown the site's safety rules, meaning the injured worker was unaware he was to stand in the safe refuge areas whilst vehicles were moving around the site. Peter Norris (Haulage) Ltd of Tower Bridge House, St Katharine's Way, London, pleaded guilty to a breach of Section 3(1) of the Health and Safety at Work etc. Act 1974. The company was fined £140,000 and ordered to pay full costs of £9,322.48. Speaking after the hearing, HSE Inspector John Spence said: "This incident was entirely preventable and has caused a permanent and life-changing injury to a young agency worker. "The company failed to implement an adequate system of monitoring of agency workers on site who were therefore, in effect, left to manage themselves without necessary oversight from the company. "Any company that uses agency workers are required to extend the same duty of care to them as their own direct employee."
Read more on the case from SHPOnline.
Paper-milling Company Fined After Employee's Head Was Trapped in Machine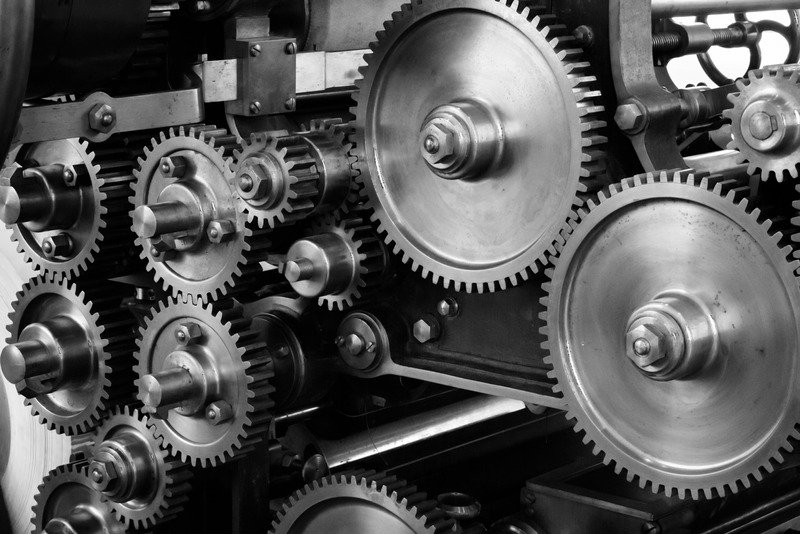 A paper-milling company has been fined after an employee suffered life-changing injuries resulting in a nine-hour operation in hospital for facial reconstruction. North Somerset Magistrates' Court heard that, on 16 March 2017, an employee of De La Rue International Limited was helping colleagues to remove paper from the machine by standing in the gap between the size press and the after-dryer section of the machine in Bathford Paper Mill in Bathford, Bath. After a fixed guard was opened, the employee expected the spar drum to come towards him (clockwise), however, by the time he realised the cylinder was turning in the opposite direction (anti-clockwise), the spar drum had turned and his head became trapped between a spar and the base of the fixed guard. An HSE investigation found that De La Rue International Limited had not provided a safe system of work for the removal of broken paper from the after-dryer section of the paper-making machine when the machinery was operated in reverse. De La Rue International Limited pleaded guilty to breaching Section 2 (1) of the Health and Safety at Work etc. Act 1974. The company has been fined £300,000 and ordered to pay costs of £11,191.70. Speaking after the hearing, HSE inspector Tania Nickson said: "Those in control of work have a responsibility to devise safe methods of working and to provide the necessary information, instruction and training to their workers in the safe system of working. "If a suitable safe system of work had been in place prior to the incident, the life-changing injuries sustained by the employee could have been prevented."
Read more on the case from HSE.
Up To a Fifth of the Workforce May Be Off Sick During the Peak of a Coronavirus
On 3 March, the government revealed its Coronavirus action plan. It believes that in a "stretching scenario", up to a fifth of the workforce may be off sick during the peak of an epidemic.
Measures include:
Police may need to focus on only responding to the most serious crimes and maintaining public order if the virus spread;
The Army could provide support to emergency services if needed;
Possible school closures;
A reduction in social gatherings;
Working from home.
Some non-urgent hospital care may be delayed to focus on treating coronavirus patients, while recently retired doctors and nurses may be called back to work. A bill that would allow the government to use extra powers to help control the virus is expected to go through Parliament by the end of the month. Based on the World Health Organization's declaration that this is a public health emergency of international concern, the UK Chief Medical Officers have raised the risk to the UK from low to moderate. Cases have now hit 115 in the UK as of Thursday 5th March.
You can read more on this and what advice is available for employers on SHPOnline.