New Safety Spotlight Blog
As part of our Hazard of the Month campaign, we will now be releasing 'Safety Spotlight' blogs/newsletters! This piece puts in the spotlight two key Health and Safety areas that relate to our Hazard of the Month. For February and 'Unsuitable PPE/Equipment', the two areas are PPE and Lock Out, Tag Out. These are two crucial factors that are integral to good health and safety practices in the workplace in order to prevent accidents and injuries.
To learn more about why these are so important and the best way to train your employees about them, check out the new blog on the website!
£20K Fine for Waste Management Firm
A waste management and packing company has been fined £20K after a worker was struck by a falling bale of compacted wastepaper. On December 2016 in a warehouse in Hillington, Glasgow, an employee of Recycled Packaging Ltd was seriously injured when he was struck by a falling bale of paper which weighed approximately 500kg, becoming trapped beneath it. A HSE investigation identified that the method of storing bales was unsuitable and bales were stacked in single columns up to five high with no support or 'tying in' to aid stability. The investigation also found that the practice of removing contamination from bales by hand created voids in lower bales contributing to the risk of stack instability. Recycled Packaging Ltd pleaded guilty to breaching Section 2(1) of the Health and Safety at Work etc Act 1974 and was fined £20,000. Speaking after the hearing, HSE Inspector Jane Scott said: "In the waste and recycling sector the risks associated with falling objects are well known. This incident could easily have been avoided by providing a segregated workspace for operatives to clean bales before they are stacked and safe bale stacking procedures."
Read more on the case from SHPonline.
Hundreds of Staff Injured at Amazon UK Warehouses
Hundreds of workers have been seriously injured or narrowly escaped an accident at Amazon's UK warehouses over the last three years, new figures claim. GMB union numbers, obtained via Freedom of Information requests, show 240 reports of serious injury or near misses were sent to the Health and Safety Executive last year, and 622 over three years. For injuries to be included in the figures they need to be serious enough to stop a worker performing their normal duties for at least seven days, or be on a list including fractures, amputation, crushing, scalping or burning. In one London warehouse a worker lost consciousness and appeared to stop breathing after injuring their head, the GMB said. In Manchester, one worker got caught in a gate and fractured their hand. The data shows the number of reports to the HSE has increased every year, from 152 in the 2017 financial year to 240 in 2019. However, the figures deal with a period during which the number of warehouses run by Amazon more than doubled from 10 in 2015 to 22 today. Mick Rix, GMB national officer, said: "Amazon are spending millions on PR campaigns trying to persuade people its warehouses are great places to work. But the facts are there for all to see – things are getting worse. A spokesman for Amazon said: "Amazon is a safe place to work. Yet again, our critics seem determined to paint a false picture of what it's like to work for Amazon. They repeat the same sensationalised allegations time and time again." Amazon has been running television commercials using warehouse staff to highlight a happy working environment.
Read more on this from the BBC.
'The lives of young people are being put at risk by the Scout Association', says Coroner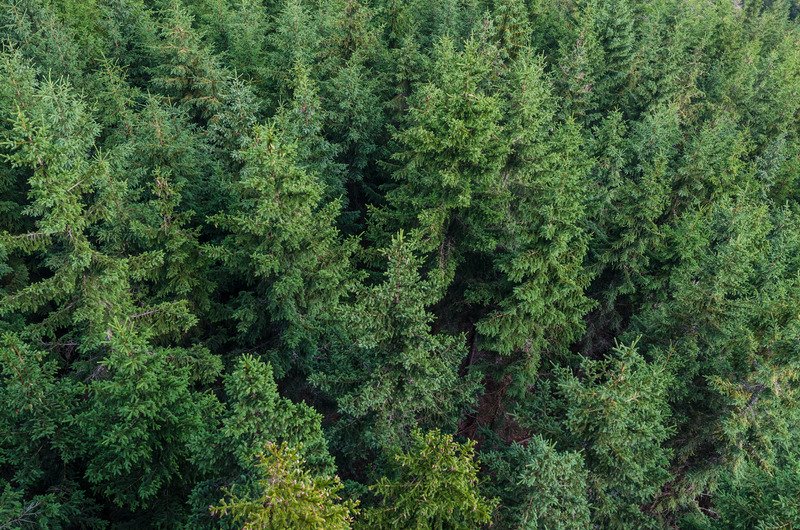 A report has claimed that The Scout Association is risking the lives of children and young people, through inadequate supervision during dangerous activities. This came after 16-year-old Ben Leonard, from Stockport, Greater Manchester, died after falling from the Great Orme in Llandudno, in August 2018, while on a trip with the Association. In a Prevention of Future Deaths report, Assistant Coroner for North Wales and Central, David Pojur, revealed several safety breaches that put the young people in risk of, including:
No list of participants on the trip;
No risk assessment being carried out;
No full understanding of what a risk assessment was by the leaders.
Coroner David Pojur added that none of the scout leaders on the trip knew where Ben was when he fell and died. The three leaders on duty on the trip, Sean Glaister, Gareth Williams and Mary Carr, assumed Ben and his friends were with another leader when the incident happened. Additionally, he said that the Reddish Explorer Scouts trip did not adhere to the Scout Association's own policies, which The Scout Association has said it had strengthened since the death. In his report, Mr Pojur, said: "The lives of young people are being put at risk by the Scout Association's failure to recognise the inadequacies of their operational practice and the part this has played in the death of Ben."
Read more on the case from SHPOnline.
Car Retailer Fined After Worker Developed Occupational Asthma
A car retailer operating across the South East of England has been fined after a car bodywork sprayer developed occupational asthma. West Hampshire Magistrates' Court heard that, between October 2011 and March 2018, an employee of Harwoods Limited at Audi Southampton had been spraying using paints that contained isocyanates without adequate control measures in place. Isocyanates are classed as substances hazardous to health, exposure to which can lead to the development of asthma which can have serious life-changing effects. An investigation by the HSE found the company had failed to ensure adequate control measures were in place to minimise exposure to paints containing isocyanates, therefore exposing the employee to the risk of asthma. Harwoods Limited of Liverpool Gardens, Worthing pleaded guilty to breaching Regulation 7(1) of The Control of Substances Hazardous to Health Regulations 2002 and have been fined £120,000 and ordered to pay costs of £2,657.55. Speaking after the hearing, HSE inspector Nicola Pinckney said: "This serious health condition could so easily have been avoided by simply implementing correct control measures and appropriate working practices. "Controlling employee exposure to hazardous substances is a legal requirement on employers and HSE provides guidance on how control can be achieved. "Appropriate controls could include use of a spray booth to carry out the paint spraying, use of a suitable air-fed respirator, checks to ensure equipment was adequately maintained and training provided to ensure the employee knew the risks and how to control them."
Read more on the case from the HSE.