New Research Blog On Our Website!
This year, we have chosen our January Hazard of the Month to be Roles & Responsibilities. With this hazard, we will be focusing on the duties of both employees and employers in making sure their work adheres to Health and Safety regulations and what can happen if these aren't followed. For employees, these duties include complying with the behaviour expected whilst performing activities within the workplace; on the other hand, employers must ensure they are competent and thorough in managing Health and Safety issues in the workplace.
To make sure you are being the best employee or employer you can be terms in terms of ensuring good Health and Safety in the workplace, take a read of our Research Blog which goes into this topic in more detail, including a section on Alcohol and Drug misuse at work and how this can be tackled.
In addition, for the month of January only, you can get 10% OFF our 'Code of Conduct' and 'Managing Health and Safety' with the code 'Roles20' – don't miss this limited time offer!
Amey Fined £500K For Sending Too Much Biodegradable Waste To Landfill
Waste disposal company Amey has been fined half a million pounds for sending too much of Cambridgeshire's biodegradable waste to landfill. The company said the missed target was due to its Waterbeach treatment facility being damaged in storm Erik in February. Cambridgeshire County Council levied the £500,000 penalty charge when the waste contractor failed to meet its contractual obligations to the council in the financial year 2018/19. The council said Amey missed its target of sending no more than 48,808 tonnes of biodegradable waste to landfill by 29%. A spokesperson for Amey said: "The target for the maximum amount of biodegradable waste that can be sent to landfill was missed due to part of the mechanical and biological treatment plant being shut between February and May 2019. This was so that emergency repairs could be carried out to the roof of the building, which was damaged by storm Erik on 8 February. "As a responsible operator, we kept Cambridgeshire County Council informed of the situation, carried out the repairs at our own cost and compensated the Council, despite this being caused by an act of nature rather than a performance failure by Amey. "We are on schedule to meet all performance targets and comply with all contractual requirements for 2019/20."
Read more on the case from SHPOnline.
Farmer and Contractor Fined for Safety Failings
A Co. Londonderry farmer and building contractor have both been fined at Antrim Crown Court for breaching health and safety regulations. Richard McClure, a farmer trading as McClure Farms from Coleraine was fined £10,000 after pleading guilty to one breach of health and safety legislation, while S Higgins Construction Ltd, based at Knockloughrim, Magherafelt was fined £10,000 after pleading guilty to two breaches of health and safety legislation. The fines came after a Health and Safety Executive (NI) investigation into an incident at McClure Farms, Coleraine on November 2018. On this day, a 23 year old employee of S Higgins Construction Ltd was assisting with the preparations for the construction of a concrete reinforced wall at the farm of Richard McClure. During this work, a large metal shuttering panel fell on to the employee as he was working close to its base. The worker sustained numerous fractures and injuries as a result of the panel falling on to him. The HSENI investigation revealed that the shuttering panel was not properly secured to prevent it falling over. After the hearing a HSENI Construction Team Inspector, Mr Kevin Campbell, said: "All construction work needs to be properly planned.  Farmers must engage contractors with appropriate skill, knowledge and experience, and all work must be carried out in a safe manner. All temporary supports, such as shuttering panels, must be adequately supported  and secured, to prevent them falling over."
Breaches and fines for Richard McClure are as follows:
Article 4(1) of the Health and Safety at Work (Northern Ireland) Order 1978; fine £5,000;
Regulation 13 of The Construction (Design and Management) Regulations (NI) 2016; fine £5,000.
Breaches and fines for S Higgins Construction Ltd are as follows:
Article 4(1) of the Health and Safety at Work (Northern Ireland) Order 1978; fine £5,000;
Regulation 19 of The Construction (Design and Management) Regulations (NI) 2016; fine £5,000.
Read more on the case from SHPOnline.
Degloving Injury Results in £30K Fine for Manufacturing Company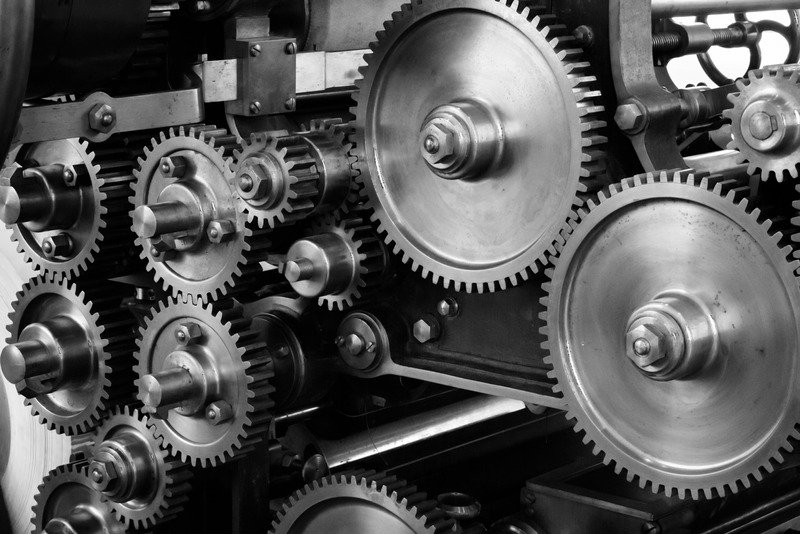 A manufacturer of swimming pool covers has been fined after a worker suffered a degloving injury when his hand got caught between two power-driven rollers of an extruder machine. On 21 February 2018, an employee at Plastipack Limited was injured at the company site in St Leonards-on-Sea, when his hand got caught while performing a manual intervention on the machine. The HSE's investigation found that the company had, between 1 July 2012 and 21 February 2018, failed to ensure that the in-running nip point between the rollers of the machine was adequately guarded to prevent access. Plastipack Limited pleaded guilty to breaching Regulation 11(1) of the Provision and Use of Work Equipment Regulations 1998 and was fined £30,000 with costs of £5,842.30. Speaking after the case HSE Inspector Susie Beckett said: "This injury was easily preventable, and the risk should have been identified. Employers should make sure they properly assess and apply effective control measures to minimise the risk from dangerous parts of machinery."
Read more on the case from SHPOnline.
IKEA to pay $46M After Child Killed From Falling Drawers
Swedish furniture giant IKEA has agreed to pay $46m (£35m) to the parents of a child who was killed when a chest of fell on him, making it the largest child wrongful death settlement in US history, lawyers say. In May 2017, Jozef Dudek, 2, was killed when a chest of drawers fell on him. The item, which weighs 70lbs (32kg), had been recalled a year earlier over safety concerns after three other children were killed. Initially, the company warned customers to use wall mounts with them, but the death of a third child prompted the action. Camden Ellis, 2, Curren Collas, 2, and 23-month-old Ted McGee were all crushed by the product. "While no settlement can alter the tragic events that brought us here, for the sake of the family and all involved, we're grateful that this litigation has reached a resolution," a spokeswoman for Ikea said. "We remain committed to working… to address this very important home safety issue," she added. In a statement, the child's parents, Joleen and Craig Dudek, said they were "devastated" by the loss of their son. "We never thought that a two-year-old could cause a dresser just 30 inches (76cm) high to topple over and suffocate him," they said. "It was only later that we learned that [it] was unstable by design." "We are telling our story because we do not want this to happen to another family," the couple added. They urged anyone who still has a recalled Ikea dresser to return it. The deaths prompted the US Consumer Product Safety Commission to launch an education campaign about the risk of falling chests of drawers.
Read more on the case from BBC.