The Story of Father Christmas' First Trespassing
St. Nicholas was a Bishop who lived in the fourth century in a place called Myra in Asia Minor (now called Turkey). He was a very wealthy man after inheriting his parents' wealth after they died. He had a reputation for helping the poor and giving secret gifts to people who needed it. The most famous story of St Nicholas details his origins of dropping presents down the chimney for a poor man and his three daughters in order to provide them with a dowry to get married. He dropped a bag of gold down the chimney and it fell into a stocking that was hung up to dry by the fire!
The Law
Construction sites should make sure that their site is secure as possible to minimise the risk of all trespassing (apart from St Nick). The law says you must conduct your business without putting members of the public at risk. This includes the public and other workers who may be affected by your work.  All construction sites require:
Measures to manage access across defined boundaries; and
Steps to exclude unauthorised people.
The Dangers
While the numbers of children being killed or injured on construction sites has reduced, there is no room for complacency. Each year, two or three children die after gaining access to building sites, and many more are injured. Other members of the public are seriously injured by:
Materials or tools falling outside the site boundary.
Falling into trenches; or
Being struck by moving plant and vehicles.
Managing Site Access
Site boundaries: You need to define boundaries physically, where necessary, by suitable fencing. The type of fencing should reflect the nature of the site and its surroundings.
Authorisation: The principal contractor must take reasonable steps to prevent unauthorised people from accessing the site.
People may be authorised to access the whole site or be restricted to certain areas;
You must explain relevant site rules to authorised people and undertake any necessary site induction;
You may need to supervise or accompany some authorised visitors while they are on-site or visiting specific areas.
Managing Hazards
Falling objects – You must make sure objects cannot fall outside the site boundary. On scaffolds, you can achieve this using toe-boards, brick guards and netting. You may also need fans and/or covered walkways.
Delivery and other site vehicles – Make sure pedestrians cannot be struck by vehicles entering or leaving the site. Obstructing the pavement during deliveries may force pedestrians into the road, where they can be struck by other vehicles.
Scaffolding and other access equipment – Prevent people outside the boundary being struck while they are erecting, dismantling and using scaffolding and other access equipment.
Storing and stacking materials – You can reduce the risks associated with the storage of materials by storing materials within the site perimeter, preferably in secure compounds or away from the perimeter fencing.
Openings and excavations – People can be injured if they fall into excavations, manholes, stairwells or from open floor edges.  You'll need to put up barriers or covers.
Read more on this topic from the HSE.
Social Media and Trespassing?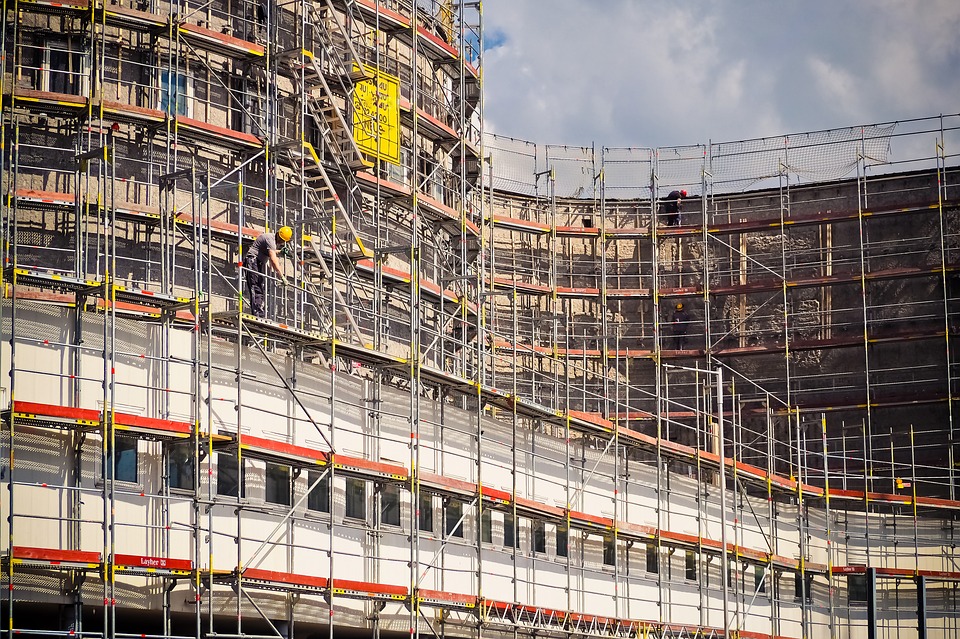 Interestingly, a lawyer has claimed that social media exposure has led to an increase in cases of trespassers on construction sites. This is because of daredevils who call themselves 'urban explorers' trying to access sites to practise climbing and film videos. In the past two years, firms including Sir Robert McAlpine, Quintain and Multiplex have been forced to seek injunctions in a bid to prevent these trespassers, at a potential cost of £30,000 per site. If someone knowingly trespasses on a site covered by an injunction, they could be found guilty of contempt of court. Trespass is generally not considered a criminal offence without an injunction. They have also had to take other mitigation measures including the installation of anti-climb equipment on tower cranes and increased security measures on-site boundaries in order to deter trespassers for their own protection, as well as that of its staff.
Read more on this connection from Construction News.