New December Hazard of the Month
WA Management are excited to announce our last Hazard of the Month for 2019, Trespassing! Whilst there is one jolly trespasser we enjoy in December in order to get presents, unauthorised visitors on building sites can be dangerous. The law says you must conduct your business without putting members of the public at risk. This includes the public and other workers who may be affected by your work. All construction sites require measures to manage access across defined boundaries; and steps to exclude unauthorised people. To learn more about this hazard, make sure you follow our social media accounts closely throughout December to read tips and tricks about how you can protect your workers, as well as research blogs designed to take a more comprehensive look at the risk.
Click the links below for our social media pages:
Twitter    Facebook    LinkedIn    Instagram
In addition, for the month of December only, you can get 10% OFF our 'Security and Terror Alerts' and 'Managing Health and Safety' with the code 'Trespass19' – these will help you to know how to keep your site secure and what to do if the security of your workplace is threatened.
Fire At Student Flats In Bolton
On Friday 15th November at 8:30pm, a block of student flats called The Cube in Bolton was hit by a major blaze, in which two people were hurt when about 100 residents fled the accommodation. At first, many students were confused as to whether there was actually a fire in the building when the alarms went off, as they have been known to go off "almost every day". Footage on social media shows the fire spreading very quickly and engulfing the flats in flames. Although its cladding was not the same as at Grenfell Tower, Mayor of Greater Manchester Andy Burnham has admitted that cladding is a "bigger issue… than we have so far faced up to". He also said that the building "does have a form of cladding that causes concern and raises issues that will have to be addressed." It has led to fire experts to stress the importance of a change in building regulations relating to fire safety.
Read more on the fire on BBC News.
Five Workers Develop HAVS From Vibrating Tools
Property management and development organisation, Places for People Home Limited, has been fined after five of their employees developed Hand Arm Vibration Syndrome (HAVS). The employees used vibrating powered tools to carry out grounds maintenance tasks during a period of five years between 2009 and 2014. However, the HSE investigation found that the company had failed to assess or manage the risks associated with vibrating tools or provide suitable training or health surveillance for its maintenance workers. They also did not maintain and replace tools which increased vibration levels. As a result, Places for People Homes Limited pleaded guilty to breaching Section 2(1) of the Health and Safety at Work etc Act 1974. The company was fined £600,000 with costs of £13,995.06.
Read more on the case from SHPOnline.
To learn more about HAVS and the risk of overexposure to vibration, take a look at our Information Sheet!
'No Safe System In Place' For Two Rail Workers Killed By Train
An initial report into the deaths of two rail workers has said there was "no safe system in place" after the two were killed by a passenger train on 3rd July near Margam in Port Talbot. The families of the deceased are currently awaiting the conclusions of three inquiries. They have described every day as "a living nightmare" and have been left "devastated." Early investigations found Gareth Delbridge, 64, and Michael "Spike" Lewis, 58, had been using a tool with a petrol engine and wearing ear defenders, meaning they did not hear the train. A third worker was treated for shock but was not injured. Network Rail and Great Western Railway's initial report said six staff were working on the line and separated of their own accord into groups of three and this meant there was no official lookout. Adrian Grant, Mr's Delbridge's son-in-law, said the bereaved families believed the men would have never jeopardised their safety and called on Network Rail to change working conditions for staff on the railway lines.
Read more on the case from the BBC.
Roofer Sentenced To 6 Months In Prison After Dangerous Gas Work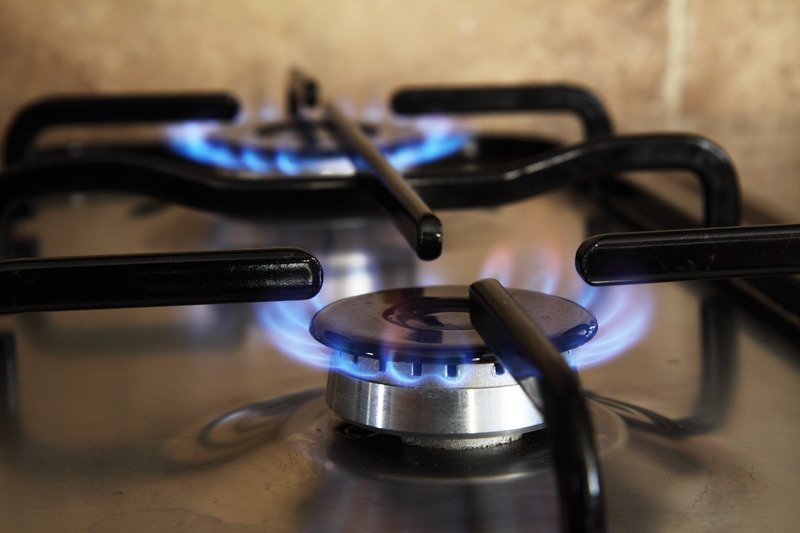 A self-employed roofer, Mark Reski, trading as MR Roofing & Leadwork, has been sentenced after undertaking dangerous gas works in an elderly woman's property. Mr Reski was contracted to remove and rebuild a chimney stack from the roof of a client's property in Fowey.  In removing the chimney stack, Mr Reski exposed the flue liner for the gas range within the elderly woman's property. He left the flue liner unsupported, dangling at an angle and exposed to the elements. According to the HSE, a flue liner left in this condition would not function correctly, with a high risk of combustion products, including carbon monoxide, entering the property. The dangerous state of the flue liner was only discovered 7 days later when a carbon monoxide alarm went off in the elderly woman's home. Emergency services arrived and isolated the gas supply and not a moment too soon, as a Gas Safe Registered engineer tested the gas range flue and found it to be spilling dangerous levels of carbon monoxide. he HSE's investigation found that Reski had failed to make any proper or meaningful enquiries into what gas appliances were fluing through the chimney he was working on. He was sentenced to six months in prison, suspended for 24 months, fined £5,000 and ordered to pay costs of £3,000.
Read more from SHPOnline.