New Online Training Courses Available!
WA Management are excited to announce that we have a new and extended range of courses available!
Our new courses are:
These courses are a mix of wellbeing and H&S in order to offer a variety to suit you or your company's needs.
They couldn't come at a better time now that we have also revealed our Black Friday Deal! Between 27th November – 2nd December, you can get 30% off ALL our courses with the code 'BlackFriday19'!
Visit our online shop to take a look at the courses now!
T&Cs apply (see below)
Haulage Firm Fined £20K After Forklift Injury
The haulage firm Foulger Transport Limited has been fined £20,000 with costs of £5,724.05 after a worker was injured at its business premises at Snetterton, Norfolk. On a working day in 22 March 2018, Martin Shepherd was struck by a moving forklift truck and knocked to the ground. Before the vehicle came to a stop, Mr Shepherd's foot became trapped under the wheel, breaking bones in the upper part of the foot. A HSE investigation found that the company failed to have in place appropriate systems to ensure that vehicles and pedestrians moved around the warehouse in a safe manner. Recent changes to the warehouse layout had not been considered in the company's assessment of risk and the warehouse team were relied upon to work safely with each other without effective training and supervision.
Read more on the case from SHPOnline.
Farm Worker Blinded By Corrosive Chemical
An employee at the dairy farm at Old House Farm in North Dean, Buckinghamshire was permanently blinded after an incident with cleaning chemicals. In August 2017, the employee was cleaning the walls of the dairy farm using a corrosive disinfectant DM CiD, which contains potassium hydroxide. The pump sprayer being used unexpectedly developed a fault and exploded into the face of the employee. His face became covered in the caustic and corrosive disinfectant, rendering him permanently blind in both eyes. After the HSE investigated the incident and the farm, found that Beechdean Farm Limited failed to plan and supervise the use of chemicals for cleaning the dairy and did not have effective emergency arrangements in place. As a result, the farm was fined £8,000 with costs of £11,879.94. Speaking after the hearing, HSE Inspector Stephen Faulkner said "While it was possible for both the pump sprayer and the chemical to be used for cleaning, this incident could so easily have been avoided by implementing correct control measures, safe working practices and appropriate emergency arrangements.
Read more on the case from SHPOnline.
Gas Engineer Receives Prison Sentence After Illegal Gas Work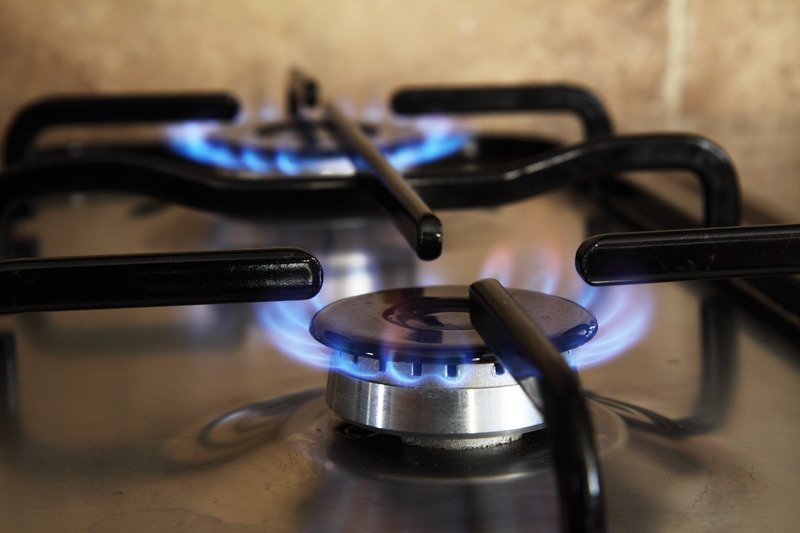 Neil Hawkins has received a sentence after undertaking gas work without being registered with Gas Safe Register. Between November 2015 and April 2017, Mr Hawkins carried out unsafe gas work at a GP Practice and two domestic properties in Kirby-in-Ashfield and Mansfield, while not being registered with Gas Safe Register. The HSE's investigation found that Mr Hawkins had fraudulently issued Landlord Gas Safety Records for both properties, and a Gas Safety Inspection report for the GP practice using the details of a Gas Safe registered engineer unknown to him. Registration with Gas Safe Register requires engineers to demonstrate that they hold the relevant competencies and qualifications for the work they intend to carry out, ensuring that gas work is carried out to an appropriate standard and the public are not put at risk of serious harm. Mr Hawkins pleaded guilty to these charges and was sentenced to 20 weeks imprisonment for each offence to run concurrently and suspended for 12 months. He was also ordered to carry out 120 hours of community service and to pay costs of £4,345.04.
Read more from SHPOnline.
Operative Suffers Serious Burn Injuries From Striking Underground Electric Cable
A groundsworks contractor, G&R Groundworks (South East) Ltd, has been fined after an operative struck an underground electricity cable resulting in multiple serious burn injuries. On 15th October 2018, operatives of the company were using an electric ground breaker to dig fence post holes for a car park perimeter fence at a Cummins Power Generation site in Ramsgate, Kent. While operating the electric breaker, one of the operatives struck an 11kv electricity cable causing a large flash and engulfing him in flames. The operative sustained serious burns to his face, chest, abdomen, groin, both arms and both legs, amounting to approximately 50% total body surface area burns. The HSE investigation found that they had failed to source and refer to the underground services plans prior to breaking the ground to determine the location of any cables within the planned working area. They also failed to provide their operatives with cable identification equipment to further locate any cables within that area.  G&R Groundworks (South East) Ltd pleaded guilty to breaching Regulation 25 (4) of the Construction (Design and Management) Regulations 2015 and was fined £32,400 and ordered to pay costs of £2,657.18.
Read more the HSE.
Black Friday Offer T&Cs
30% discount offer available from 27th November until midnight 2nd December 2019. Purchases must be completed by this time or the code will become invalid. There is no limit to how many courses are purchased as part of the 30% discount offer. The discount code can only be redeemed once.