Dangerous drone encounters leap by over a third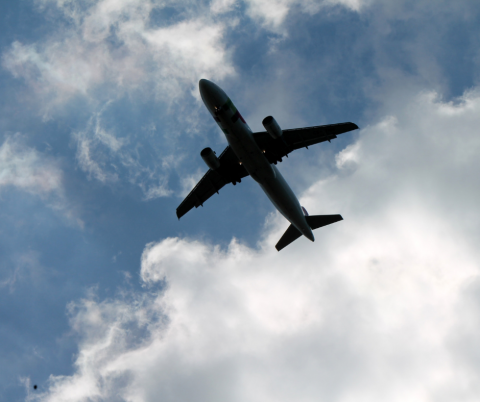 This week, we reported on an article by IFSEC Global which highlighted the worrying increase in dangerous encounters with drones at UK Airports. Indeed, illegal drone intrusions have shot up by over 34% in 2018. This comes mere months after an unwarranted drone intrusion brought Gatwick Airport to a standstill, disrupting thousands and costing the UK economy millions of pounds in lost revenue.
Read more on the warnings HERE
Agency worker severely injured at Essex plant
We also reported on an HSE investigation into an Essex-based potato processing plant, which was sentenced after a 34-year old agency worker sustained severe injuries to his arm. The victim was pulled into a potato grading machine, and damaging his arm up to the shoulder. The HSE highlighted the example as a 'timely reminder' of having measures in place to protect agency workers.
Read more HERE
Or contact WA Management HERE today if you have concerns about machinery safety or protecting agency workers
What are the main risks facing the premises of Golf Clubs?
This week, we took a look at an incredibly informative article in The Golf Business, a European golfing magazine. The article discussed the main risks that golf clubs face beyond the sport itself – and the way in which the risks can be mitigated. The article outlined the dangers of legionella, electrical safety and fire hazards as key areas of danger. Furthermore, the article tied the risks to real-life examples and case studies.
Read more of the article HERE
Contractor fined after stairwell incident
   A principal contractor has been fined after an employee was seriously injured when he fell over 3 metres from an unprotected stairwell. In August 2017, the worker slipped through an opening in the floor after stairs had been installed, sustaining a shattering fracture to his left heel which require surgery. The HSE investigation uncovered that not enough had been done to prevent access to the exposed floor area.
Read more on the unfortunate accident HERE
Major Health and Safety incident at Tata Steel
    On Friday, it emerged that two workers suffered burns in an explosion at the Port Talbot Tata Steel processing plant. The event occurred at approximately 03:30am, with photos and videos emerging soon thereafter. It is believed that the explosion originated in a train carrying molten steel. The two affected workers were given immediate medical treatment and later discharged with only minor injuries.
Read more on the event HERE