WA Management hits 500 Followers!
This week, we hit over 500 followers on our Twitter account – a fantastic achievement for the organisation, and testament to the hard work and professionalism of all involved. As we continue to grow and expand, we look forward to being part of a broader network of like-minded Health and Safety Professionals. If you haven't already, make sure YOU give our account a follow for tips, tricks and daily news updates.
Click HERE to join the team today.
First Aid Course – limited time offer
This week, we also unveiled our next 'First Aid at Work' course for the 16th April. This course has been expertly designed to give professionals a comprehensive overview of all the Health and Safety basics, meaning you can respond quickly and effectively to First Aid concerns. Whether you are an employer looking to refresh your knowledge, or someone seeking to get peace of mind for the future, contact WA Management today to book your place
Book 3 or more places and receive a £10pp discount
Click HERE for more information
Theme Park Management Company fined for poor maintenance
We reported this week on an extensive HSE investigation which uncovered a series of Health and Safety breaches and failings at a Theme Park in Motherwell. On 26th June 2016, the Tsunami Roller Coaster at M & D's Theme Park derailed descending a turn, injuring the 9 passengers on board. The HSE found that the roller coaster was not in good repair, and that required weld repairs had not been undertaken.
Read more on the tragic story HERE
Governmental approach to road safety to be scrutinised
On Wednesday, SHP Online reported on the creation of a new cross-parliamentary group of MPs, who have been tasked to investigate the current government's approach to road safety. This was due to the fact that progress had 'levelled off' in recent years, with no reduction in the number of fatal road accidents in the past 5 years. The move was largely welcomed by road safety organisations, such as the RAC.
Read more on the story HERE
£2.7million fine for freight company after electrocution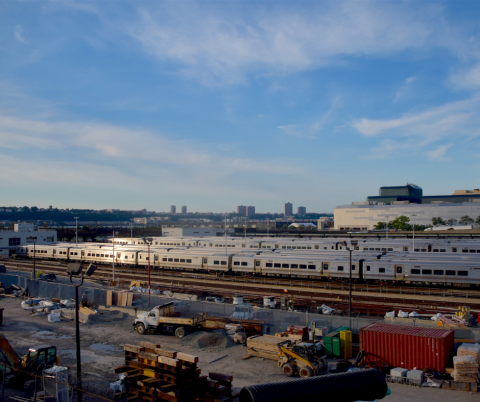 On Friday, it was reported by SHPOnline that Rail Freight Company DB Cargo had been fined in excess of £2.7million. This was due to their failure to prevent access to dangerous equipment, which resulted in the electrocution of a 13-year-old boy in June 2014. The victim suffered life-changing injuries, and DB was blamed for preventing trespassing from non-employees.
Read more on the story and prosecution HERE